Sprint confirms unlimited data plans for iPhone subscribers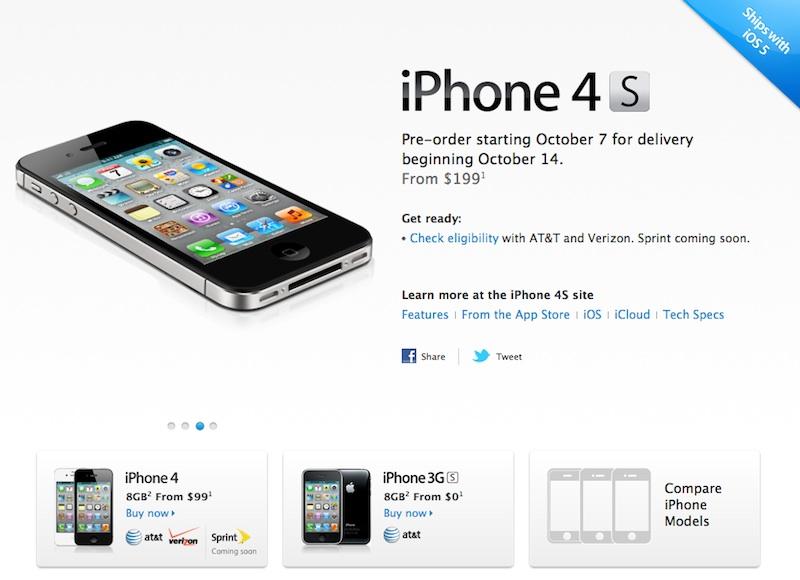 AppleInsider is supported by its audience and may earn commission as an Amazon Associate and affiliate partner on qualifying purchases. These affiliate partnerships do not influence our editorial content.
America's third largest carrier Sprint is finally able to carry the iPhone, and is celebrating by offering a $69.99 unlimited data plan with 450 voice minutes and unlimited mobile-to-mobile calling, or a $99 plan with unlimited data and calls.
Formerly rumored to be the only US carrier to continue offering an unlimited data plan for the iPhone, Sprint's plans have now been confirmed by Wall Street Journal blogger Ina Fried.
Unlimited differentiation
Sprint hopes to stand out from both Verizon Wireless and AT&T, both of which have since terminated their "all you can eat" data plans in favor of tiered pricing plans.
AT&T now offers a DataPlus plan with 200MB for $15 per month, a DataPro plan with 2GB for $25 per month, and a DataPro 4GB plan for $45 per month, the latter which includes tethering support.
Any of the three data plans (pdf) must be added to voice plans starting at $39.99 for 450 anytime minutes and ranging to $69.99 for unlimited anytime minutes.
Verizon offers the same voice plan pricing tiers as AT&T, paired with a wider variety of data plans including $10 for 75MB, $30 for 2GB, $50 for 5GB, and $80 for 10GB. Users who go over their monthly allotment are charged $10 per gigabyte, or $10 per 75MB on the entry-level plan.
Sprint's move to offer customers an unlimited data plan comes amid efforts by both AT&T and Verizon to start throttling wireless data speeds for their heaviest users.
All three US carriers will now be selling the same iPhone 4S model, but Sprint, like Verizon, will only be using its CDMA capabilities, which offer limited data speeds. The new phone's support for 14.4 Mbps HSDPA service will only be of potential use by GSM/UMTS mobile carriers like AT&T, although even AT&T won't be supporting the iPhone 4S' full potential, at least not from the start.
In addition to its unlimited plan, Sprint can also tempt users in some areas with better service coverage. In some cities, such as San Francisco, Sprint appears to have better mobile coverage than its competitors, although this difference is specific to certain cell tower locations.
iPhone users on Sprint may also find they have less competition for the company's network, particularly when they're in areas where there are already lots of iPhone users saturating the bandwidth of AT&T or Verizon.
"We have every confidence in the ability of our 3G network to handle the influx of devices we expect to get. It certainly hasn't been an issue to date," Sprint spokesperson Michelle Leff Mermelstein told the Journal.
The carrier maintains enough confidence in its ability to sell Apple's iPhone that it has reportedly agreed to the upfront purchase of more than 30 million iPhones over the next four years.
The deal, worth an estimated $20 billion, is likely to see the carrier operate at loss on its iPhone initiative until at least 2014.
The world-mode compatibility of the new iPhone 4S also means that Sprint and Verizon users will be able to take their device roaming on foreign networks, most of which are compatible with GSM/UMTS.
AT&T will remain the exclusive carrier of the GSM/UMTS-only, 8GB iPhone 3GS, which will now be subsidized for free with a contract. The existing iPhone 4, now reduced to being available only as a $99, 8GB model, will remain specific to GSM/CDMA in the US, with Apple's website noting that the model "will only work with the carrier you choose."
Apple's site notes that the 8GB iPhone 4 is "coming soon" to Sprint, indicating that the new third US carrier will sell both the CDMA-only iPhone 4 as well as the global, dual mode iPhone 4S.