Swiss company seeks iPhone, Apple TV ban over alleged patent infringement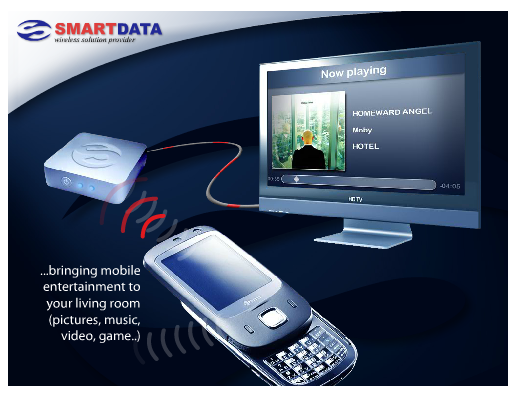 Small Switzerland-based technology company SmartData looks to ban sales of the iPhone and Apple TV, claiming that when the devices are used together via Apple's Remote app, the combination infringes on the firm's "modular computer" patent.
Despite not conducting business in the region, SmartData officially filed a complaint against Apple in the Northern District Court of California on Monday, alleging that the Cupertino, Calif., company infringed on a "wireless computing technology" patent dubbed "Zukero."
The Swiss company's "modular computer" patent (U.S. Patent Number 7,158,757), filed for in 2001 and issued one week before Apple unveiled its Apple TV in 2007, describes a wireless system consisting of three separate elements: a "pocket-sized" central unit that can store data and execute programs, a second data input device with wirelessly connectivity that holds an interface for communication with a remote network and a third element that is a television screen.
According to the firm's website, as of 2008 the company has been granted patents for Zukero in the U.S., China and Europe.
SmartData claims in the filing that Apple willfully infringed on the invention as the company contacted Apple in July, 2004 regarding patent application, and reportedly negotiated a potential licensing agreement until mid-2006.
Apple allegedly ceased communication with the Swiss company and failed to answer two subsequent licensing offers in 2006 and 2007.
Illustration of SmartData's Zukero "modular computer" patent. | Source: SmartData
In the filing, it is claimed that Apple "was clearly aware of the '757 Patent" when the accused products were developed and released.
In the suit, SmartData is asking for damages, a permanent ban on the infringing products and a trial.
The small tech company is not in the business of making devices, but is instead a research and development firm that is currently shopping around its Zukero patent, which appears to be the company's only product.