Apple ends physical media OS distribution with Mountain Lion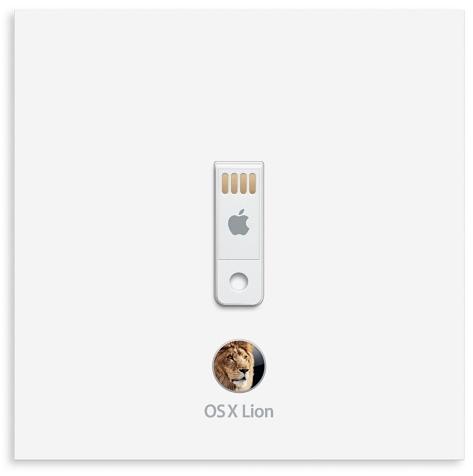 AppleInsider may earn an affiliate commission on purchases made through links on our site.
After testing the waters by distributing Mac OS X Lion via the Mac App Store or an OS-toting USB drive, it seems Apple is ready to ditch physical media altogether and will only be offering digital downloads of OS X Mountain Lion.
Apple on Friday confirmed that the upcoming OS X 10.8 Mountain Lion will be exclusive to the Mac App Store when it hits the virtual shelves sometime this summer, according to Pocket-lint.
When Mac OS X 10.7 Lion was released in 2011, the company was concerned that customers would be wary of installing a new OS from a digital download. In response, Apple offered upgraders the options of going down to a brick-and-mortar Apple Store to have a representative install Lion, or purchase a thumb drive of the OS at a largely inflated price.
The worries were unfounded, and the USB drive was a poor seller.
"It was an interesting test, but it turns out the App Store was just fine for getting the new OS," an unnamed Apple source told Pocket-lint.
The Cupertino, Calif., company has been pushing to make digital downloads de rigueur since the release of Mac OS X 10.6 Snow Leopard in 2009 and subsequently the Mac App Store in 2010, which has tallied over 100 million downloads as of December 2011.
Apple's next-generation OS X Mountain Lion was released as a developer preview on Thursday and looks to bring a number of iOS features to the desktop environment.
No specific launch date has been announced for the new operating system, though Apple estimates the software will be unveiled to the public sometime this summer.