Apple bumps 3G/4G wireless download limit to 50 MB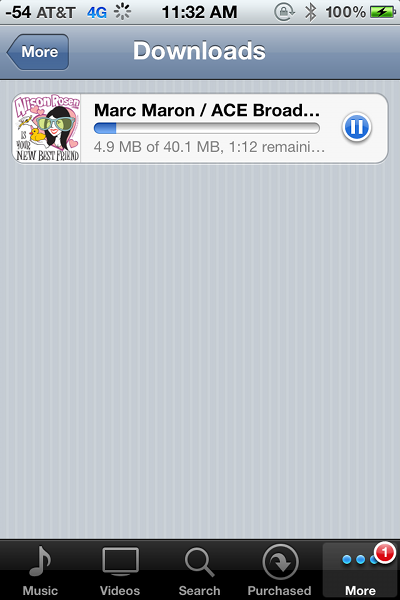 In preparation of larger apps tailored to take advantage of the third generation iPad's Retina Display, Apple more than doubled the over-the-air download limit for music and app purchases made on devices running iOS 5.1.
The launch of Apple's third-generation iPad on Wednesday brought with it a new version of iOS that, along with a bevy of new features, increases the cell data download cap of music and apps to 50MB, up from the previous 20MB limit.
Apple presumably made the change to cope with upcoming iPad apps that will be comparatively larger than current offerings due to the new tablet's high resolution Retina Display.
During Wednesday's special event, Apple's Senior Vice President of Worldwide Marketing Phil Schiller noted that while existing apps would have no problem scaling to the new tablet's 2,048-by-1,536 pixel display, app makers could "do even more" to get their software to look better. He added that the process would be similar to the changes developers made when the first Retina Display was introduced in the iPhone 4.
The raised mobile data cap not only affects purchases made through the App Store, but is a system-wide rule that allows iTunes customers to download large media files up to the same 50MB limit.
Any device running iOS 5.1 can take advantage of the relaxed data restriction.
Wireless download limits have been raised to 50MB in iOS 5.1.
It is unclear how large the average Retina-capable iPad app will be, but Apple is apparently estimating that sizes will be larger than the previous 20MB limit. This is in line with one developer's guess, who in a previous report said that it would be difficult for app makers to respect a 20MB limit while coding for such a high resolution display.
Due to the newly implemented cap, iOS 5.1 users should be aware that wireless downloads over 20MB will start without displaying the familiar pop-up warning to switch to Wi-Fi.