iCloud now supports downloads of "most" iTunes movies, apart from Fox, Universal

Apple's iTunes support for downloading previous purchases from iCloud has expanded into movies, although two studios, Fox and Universal, are still working to resolve an exclusive contractual obligation with HBO.
Apple debuted the ability to download previous purchases via iCloud for TV shows, apps and books. The company now notes in iTunes that "most movies" can also be downloaded to all of your devices "no matter what device you bought it on."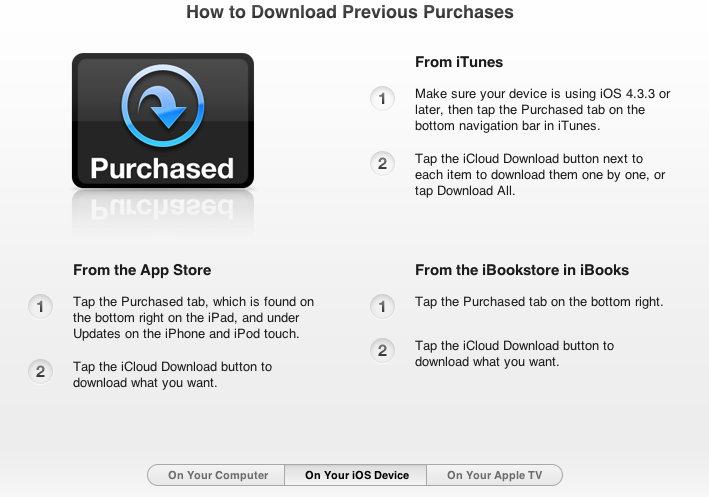 A report by Wall Street Journal blogger Peter Kafka for All Things D notes that of the six major movie studios, "News Corp.'s Fox and Comcast's Universal aren't in, because they have pre-existing deals with Time Warner's HBO that give the pay-TV service exclusive 'windows.'"
Kafka added "that should get sorted out eventually," citing HBO spokesman Jeff Cusson as saying, "With every technological enhancement, we have always been able to find common ground with our studio partners, and we're sure that will be the result here."
From iTunes, users can now download movie purchases made dating back to the opening of the iTunes Movie Store, from most major studios and a variety of independents, including short films.

The second generation Apple TV running at least software 4.3 can already download previous purchases of movies in addition to the previous TV Shows option, although Apple has now made a new software update for Apple TV available.