Verizon will support Personal Hotspot with 4G LTE iPad at launch, AT&T won't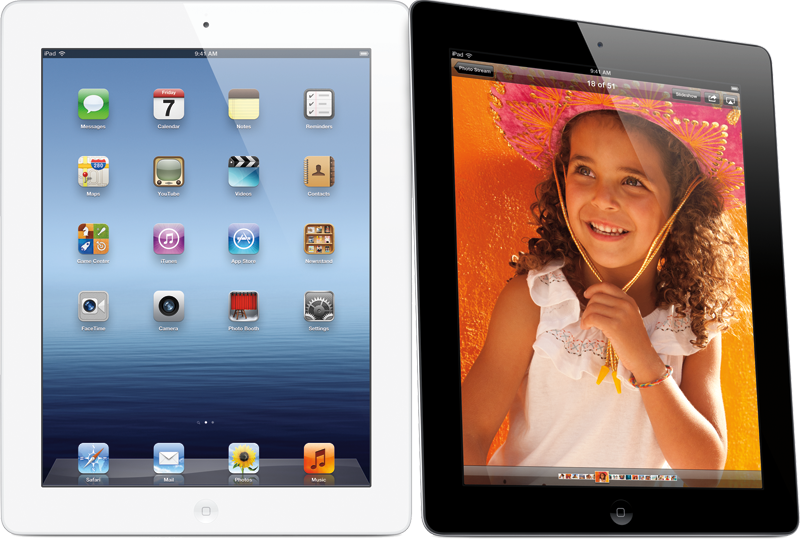 Verizon has announced that customers who use a new iPad with 4G LTE on its network will be able to use the device's Personal Hotspot feature, but AT&T officials have said they plan to enable the feature "in the future."
A spokeswoman for Verizon told CNet on Thursday that the iPad's new mobile hotspot feature will be available on its network at launch. Verizon was the first carrier to support the Personal Hotspot feature that debuted with the iPhone 4 last year.
AT&T, meanwhile, will not support the third-generation iPad's Personal Hotspot functionality when it launches next week. A spokesman for the carrier indicated the company is "working with Apple to enable this feature in the future," but offered no timetable for when it might become available.
AT&T began supporting the Personal Hotspot feature on the iPhone last March. The service will operate the same on the new iPad: users will be able to share their cellular data connection with up to five devices over Wi-Fi.
What is unique about Personal Hotspot on the new iPad, though, is the fact that Apple's third-generation tablet supports high-speed 4G LTE networks. Apple boasted when introducing the new iPad on Wednesday that it will be able to achieve download speeds of up to 73Mbps over LTE networks.
One noteworthy omission from Apple's iPad unveiling this week was Sprint, the third-largest wireless carrier in the U.S. Though it doesn't yet have a 4G LTE network, Sprint began selling Apple's iPhone after forging a deal with the company last year.
But Sprint was not named as an official iPad carrier partner this week, leaving AT&T and Verizon as the only options in the U.S. In a statement to Fierce Wireless, Sprint said it has "nothing to announce at this time" regarding availability of the iPad on its network.
International 4G LTE partners of Apple for the iPad launch are Rogers, bell and Telus, all based out of Canada. Apple said on Wednesday that support for the Personal Hotspot feature via the iPad must be approved by the carrier.