Apple quickly readying iPhoto 9.2.3 update with stability fixes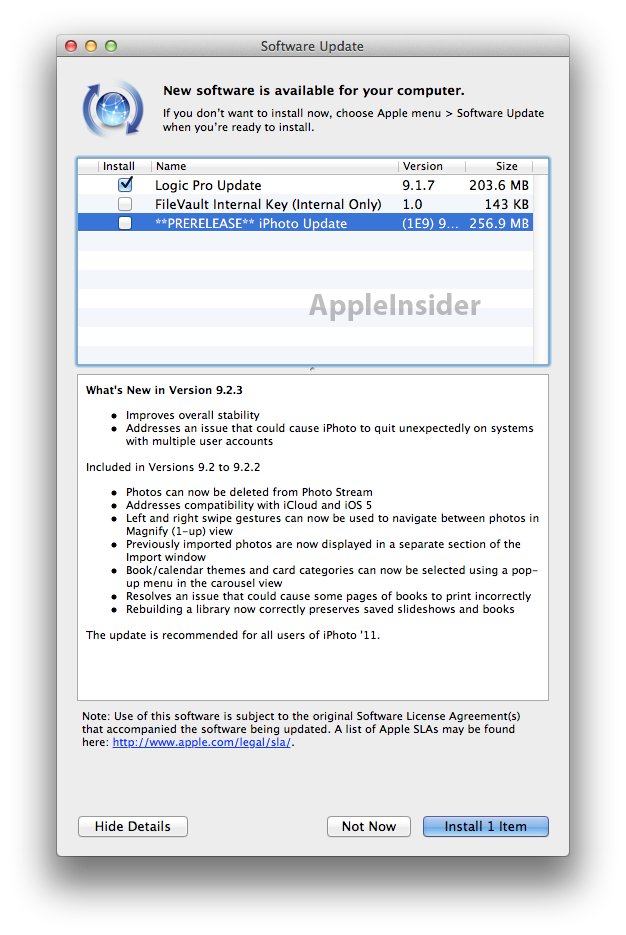 Just weeks after releasing iPhoto 9.2.2 for OS X, Apple is close to publishing a minor update, version 9.2.3, to improve stability and address an issue where the application quits unexpectedly on Macs with multiple user accounts.
A highly reliable source told AppleInsider on Tuesday that the new version of iPhoto is "on its way." Since Apple has begun seeding a prerelease version of the software, it is likely to arrive within days.
iPhoto 9.2.3 will improve "overall stability" and address "an issue that could cause iPhoto to quit unexpectedly on systems with multiple user accounts," according to documentation sent by the source. The download reportedly weighs 256.9MB.
Apple released iPhoto 9.2.2 on March 7 after unveiling the new iPad and releasing iOS 5.1. That updated allowed photos to be deleted from Photo Stream, addressed compatibility with iCloud and iOS 5 and included fixes for several issues with the application.
This month also saw the release of iPhoto for iOS. More than a million copies of the iPad and iPhone versions of Apple's photo management software were sold in its first 10 days on the App Store.