Apple and Samsung have 'communicated lately' about patent suit settlements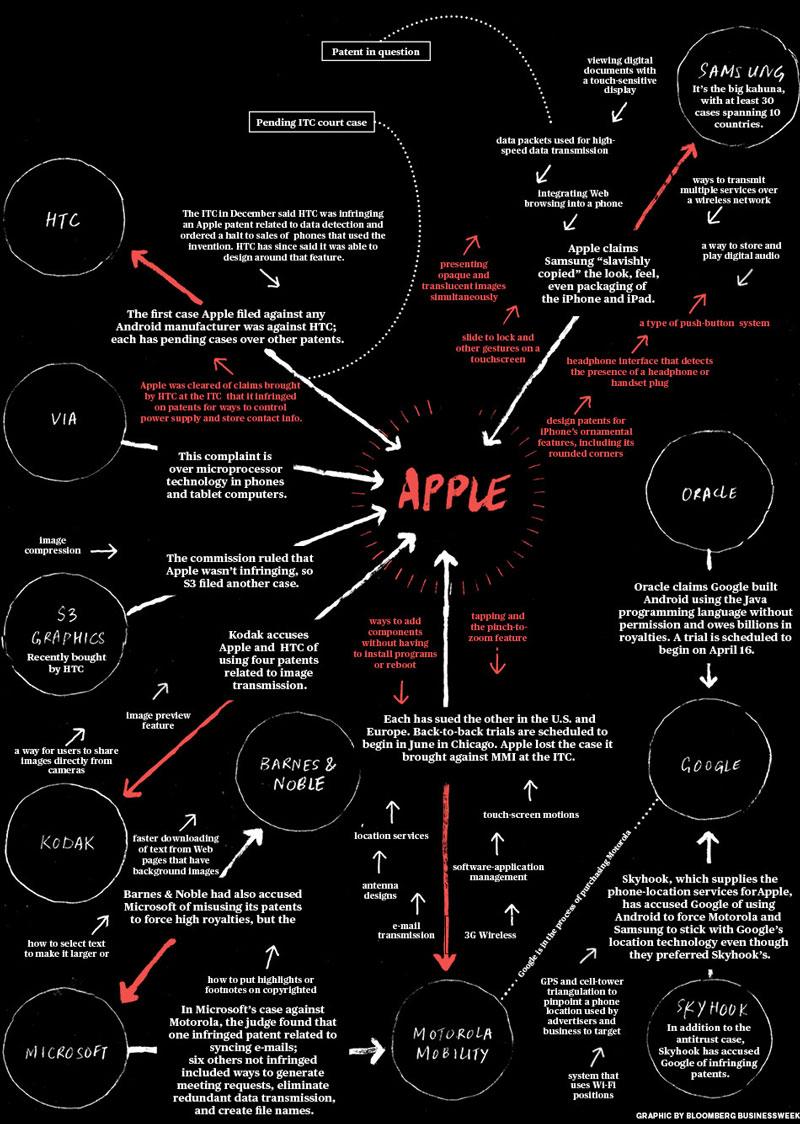 AppleInsider is supported by its audience and may earn commission as an Amazon Associate and affiliate partner on qualifying purchases. These affiliate partnerships do not influence our editorial content.
Despite late Apple co-founder Steve Jobs's vow to go "thermonuclear war" on devices running Google's Android operating system, Apple and Samsung have recently had discussions about potentially settling their ongoing legal disputes.
The apparent continued behind-the-scenes talks between Apple and Samsung were revealed in a new cover story in Bloomberg Businessweek entitled Apple's War on Android. The story gives a detailed recounting of how Apple became involved in patent litigation with a host of Android smartphone makers, including Samsung, Motorola and HTC.
Citing people familiar with the situation, the report reveals that top-level executives at both Samsung and Apple have allegedly "communicated lately about potential settlement options."
"Apple CEO Tim Cook does not seem to share his predecessor's passion about laying all foes to waste," author Paul M. Barrett wrote. "Cook appears to view litigation as a necessary evil, not a vehicle of cosmic revenge."
While Apple and Samsung are apparently talking, it's by no means an indication that the ongoing lawsuits among device makers will end anytime soon. Apple has accused Samsung and others of copying the look and feel of the iPhone and iPad, mimicking both their hardware and the iOS mobile operating system.
A map of Apple's legal assault on Android from Bloomberg Businessweek.
Apple recently revealed in a court filing that company officials met with Samsung four times in 2010 in an attempt to avoid patent litigation. Jobs himself was said to be part of those talks, but the issues were never resolved and Apple eventually filed suit against Samsung in April of 2011.
Jobs indicated before he died to biographer Walter Isaacson that he had no interest in licensing Apple's patented technology to Android manufacturers. Jobs said he believed Android was a "stolen product," and indicated he was "willing to go thermonuclear war" to stop it.