Steve Jobs vowed to 'destroy' Google Android, called it a 'stolen product'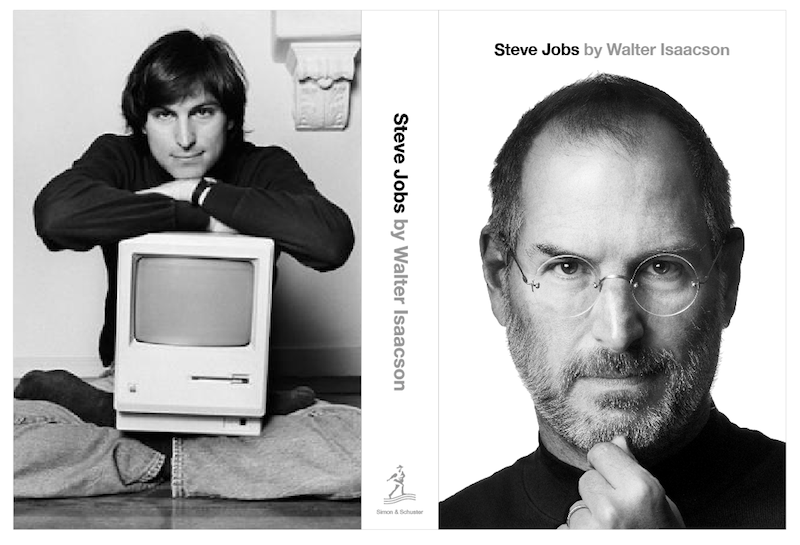 Steve Jobs said he would spend his "last dying breath" fighting Google's Android mobile operating system because he viewed it as a "stolen product," according to an upcoming biography on the Apple co-founder.
The Associated Press excerpted Jobs' words after obtaining a copy of the book "Steve Jobs," written by noted biographer and former Time executive Walter Isaacson, ahead of its Oct. 24 release date. Though other biographies on the enigmatic entrepreneur have appeared in the past, the book is unique in that it is the only one to be officially authorized by Jobs himself.
According to the report, Isaacson writes about an "expletive-laced rant" that Jobs made to him about Android after the introduction of one particular HTC phone in January 2010.
"I will spend my last dying breath if I need to, and I will spend every penny of Apple's $40 billion in the bank, to right this wrong," Jobs reportedly said. "I'm going to destroy Android, because it's a stolen product. I'm willing to go thermonuclear war on this."
Though Apple has yet to take head-to-head legal action against Google, the company has thus far seen some success in its intellectual property fight against Android vendors. In July, the International Trade Commission issued an initial ruling that HTC had violated two of Apple's inventions. The iPhone maker has also won injunctions against Samsung's Android-based Galaxy Tab 10.1 tablet in Germany and Australia.
The book also recounts a subsequent meeting between Jobs and former Google CEO Eric Schmidt at a café in Palo Alto, Calif. At the meeting, Jobs said he wasn't interested in settling with Google and its partners
"I don't want your money. If you offer me $5 billion, I won't want it. I've got plenty of money. I want you to stop using our ideas in Android, that's all I want," Jobs told Schmidt, according to the book.
That meeting may have taken place in March 2010, as Jobs and Schmidt were photographed meeting for coffee in Palo Alto on March 26, before reportedly agreeing to go somewhere "more private" to continue their conversation.
Schmidt had previously served on Apple's board of directors, but he resigned in 2009 after increased competition between the companies made his continued presence a potential conflict of interest.
The Huffington Post has also obtained a copy of the book and reports that Jobs' long-time rival Bill Gates found him "weirdly flawed as a human being," saying that he was fascinated by his tendency to be "either in the mode of saying you were shit or trying to seduce you."
For his part, Jobs viewed Gates as "basically unimaginative," noting that he "has never invented anything…He just shamelessly ripped off other people's ideas."
The publication also recounted Jobs' first meeting with U.S. President Barack Obama. According to the book, Jobs told the president that he was "headed for a one-term presidency." Nevertheless, the two kept in touch, with Jobs even offering to help create Obama's ads for the 2012 campaign. The report noted, however, that Jobs had said Obama's focus on the reasons that things can't get done "infuriates" him.
Isaacson, who is due to appear in an interview with 60 Minutes on Sunday, has said that Jobs regretted delaying surgery for 9 months while he tried out alternative therapies. Jobs had initially balked at the treatment because he didn't want his body to be "violated in that way."
The book will also include details of the final months of Jobs' life, including specifics about his resignation as CEO of the company he helped found. Just weeks before his death, Jobs revealed in an interview with Isaacson that he had agreed to the authorized biography so that his children could know him better.
"I wasn't always there for them, and I wanted them to know why and to understand what I did," he said.
Jobs passed away on Oct. 5 due to complications from a long battle with cancer. Apple, widely considered as his greatest legacy, held a company-wide celebration for Jobs on Wednesday. A private memorial was also held for him on Sunday, with a number of notable businesspeople, politicians and celebrities in attendance.