UK ad authority moves closer to '4G' iPad investigation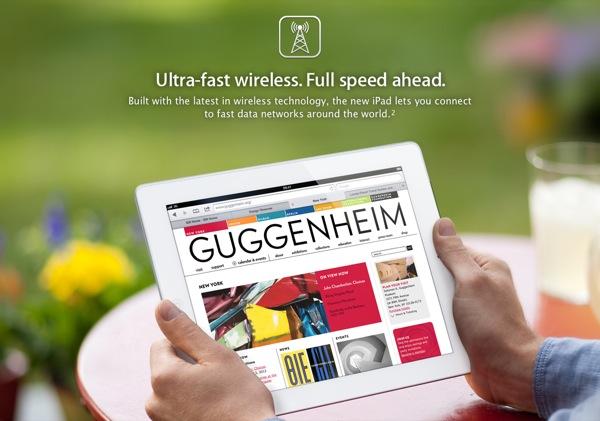 AppleInsider is supported by its audience and may earn commission as an Amazon Associate and affiliate partner on qualifying purchases. These affiliate partnerships do not influence our editorial content.
The U.K.'s Advertising Standards Authority is inching closer to launching a full investigation into Apple's previously broad marketing claim that the third-generation iPad is able to connect to high-speed 4G LTE networks.
Since it was announced last week that the ASA was taking complaints from consumers who felt mislead by Apple's iPad campaign, the agency has reportedly received 24 filings that may be used to initiate an investigation into the matter, according to the Financial Times.
The complaints stem from the new iPad's original marketing that touted the device as being 4G-capable despite its inability to interface with existing LTE networks in countries outside North America.
Mobile providers in the U.K. have stopped using advertising materials from Apple that refer in any way to the 4G capabilities of the iPad. Operators have asked the Cupertino, Calif., company to change its ad products, and began receiving new signage and handouts last week that replaced the 4G claims with references to "ultra-fast wireless" and access to "fast data networks." All retailers are expected to get their respective ad materials in the coming week.
Just as it did with its Australian website following pressure from that country's government, Apple has changed the U.K. version to more accurately describe the wireless functions of the new iPad.
Apple's U.K. iPad website. | Source: Apple
Apple's Wi-Fi + 4G iPad operates on the 700MHz and 2.1GHz bandwidths, which are already being used by some European states for digital TV services and existing 3G wireless networks. European regulators have reserved the 800MHz and 2.6GHz channels for 4G use, and the U.K. is scheduled to start auctioning off the wireless spectrum at the end of 2012.