Apple CEO Tim Cook spotted at video game designer Valve's headquarters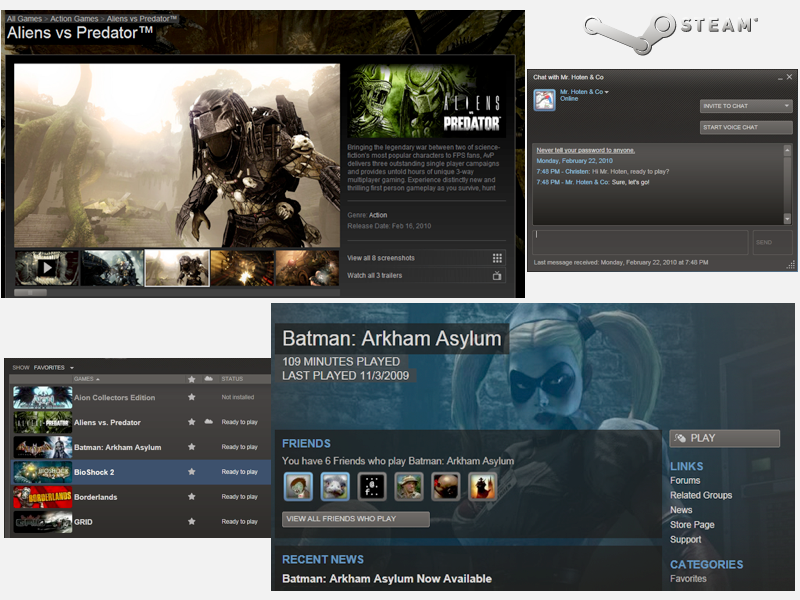 Apple's chief executive Tim Cook reportedly visited the Bellevue, Washington headquarters of Valve Corporation earlier today, inciting questions about new potential for collaboration between the two companies.
Valve, created by two former Microsoft employees in the mid 90s, has grown into a major video games developer and maintains the Steam gaming platform, which distributes over 1,400 games to an audience of over 30 million active users.
Steam works similar to Apple's iOS App Store within iTunes, providing a market for PC video game titles and a mechanism for automatically delivering the latest software updates to players.
After months of rumors that suggested Valve would begin supporting Mac users in Steam, in early 2010 the company announced it would bring a series of its own video games, including Half-Life 2, Left 4 Dead 2 and Team Fortress 2, to the Mac platform for the first time. It also announced it would simultaneously release Portal 2 for the Mac and Windows that winter.
At the time, John Cook, the director of Steam development at Valve, stated that Apple had "been a great partner so far and we look forward to growing our relationship with them over time."
Apple's big turn around in gaming
The shift was particularly significant because less than three years earlier, in late 2007, Steam co-founder Gabe Newell had publicly complained that Apple simply didn't get gaming.
"We have this pattern with Apple," Newell said in an interview, "where we meet with them, people there go 'wow, gaming is incredibly important, we should do something with gaming,' and then we'll say, 'OK, here are three things you could do to make that better,' and then they say OK, and then we never see them again.
"And then a year later, a new group of people show up, who apparently have no idea that the last group of people were there, and never follow through on anything. So, they seem to think that they want to do gaming, but there's never any follow through on any of the things they say they're going to do."
Newell added at the time that video games are "one of the biggest things holding them back in the consumer space. If you look at a Macintosh right now, it does a lot of things really well compared to a Vista PC, but there are no games. Why, I don't know. If I were a Macintosh product manager, it would be pretty high on my list."
Apple's seemingly indifferent stance on gaming appeared to change rapidly following the release of iPhone and the new iPod touch in 2007, and in particular after the release of the App Store in early 2008.
Games became a major focus for iOS developers and accounted for a large percentage of the software Apple's new App Store began selling, threatening the business of entrenched gaming companies including Sony and Nintendo.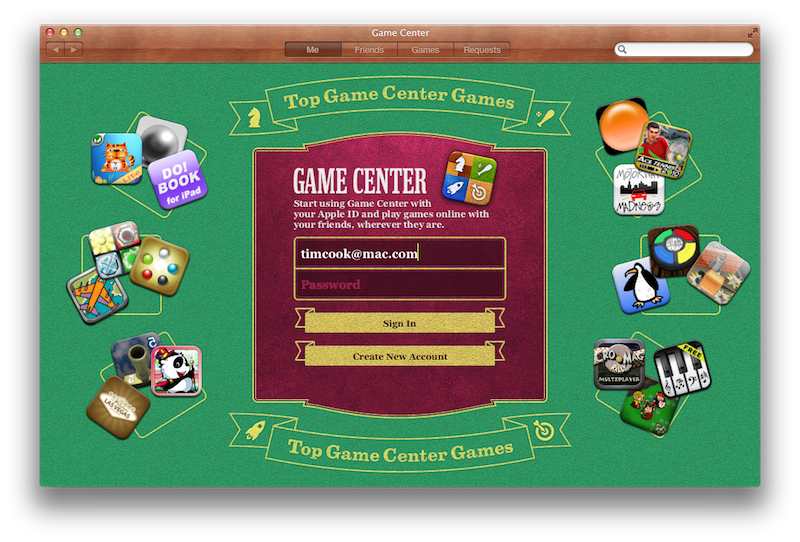 Apple has since added gaming-centric features to its hardware and to iOS, including Game Center. The company has since announced plans to bring Game Center to the Mac in this summer's OS X Mountain Lion.