Apple considered buying stake in Sharp to aid development of television - report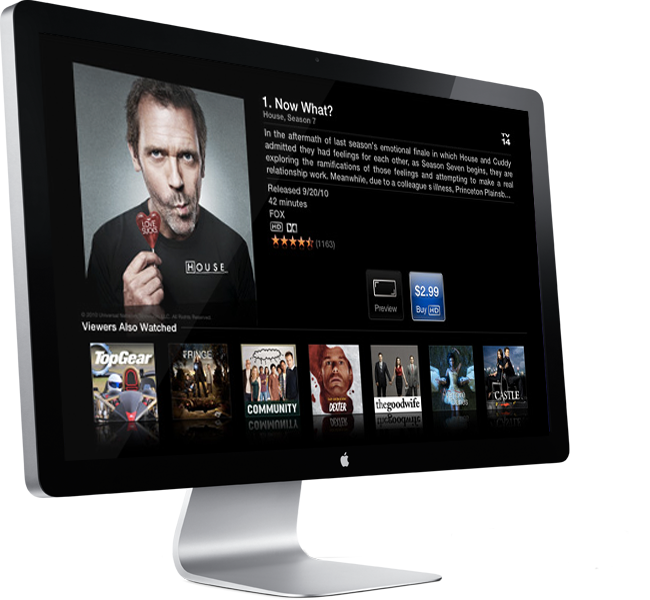 As it is believed to be gearing up to launch its own television, Apple initially considered investing in Sharp's LCD business, but the company instead opted to let its manufacturing partner Foxconn fill that role, according to a new report.
It was announced last month that Foxconn bought a 10 percent stake in Sharp to help boost the company's money-losing LCD business. As part of the deal Foxconn will utilize Sharp's state-of-the-art LCD factory that opened in Sakai in 2009.
But before Foxconn stepped in and invested in Sharp, Apple considered buying a stake in the company, according to analyst Brian White with Topeka Capital Markets.
White was relayed the information while attending a technology trade show in China this week, and he revealed it in a note issued to investors on Friday. He said Apple "originally debated" whether it should invest in the LCD market, but ultimately decided against it.
"In our view, if Apple was willing to consider investing in the supply chain to exert influence in an area deemed important to the company's future, we wonder what else the company might consider," White said.
Reports out of the Far East have suggested that Foxconn's partnership with Sharp will give both companies an opportunity to produce IGZO displays for Apple's anticipated television set. By teaming up, it is believed that both Foxconn and sharp have a better chance of receiving orders from Apple.
The news that Apple apparently considered investing in Sharp comes as the company announced on Friday that it has begun production of the world's first LCD panels incorporating IGZO technology. IGZO displays will allow Sharp to produce thinner and more power efficient LCDs.
The initial run of IGZO screens will come in three sizes: 7 inches for tablets, 10 inches with 300 pixels per inch for high-definition notebook PCs, and 32 inches at a resolution of 3,840 by 2,160 pixels for LCD monitors.
As for the possibility of Apple further investing in its supply chain, White suggested that the company could try to exert influence over management at Foxconn by taking a position on their board. This would send a signal that initiatives at it and other partners are being closely monitored.
"With growing concern around treatment of workers at Apple's suppliers and heightened media coverage, we believe one option for Apple to better control the worker controversy is to have an Apple executive on the board of directors of certain suppliers and help manage the situation," White said. "This would send a clear message that Apple is deeply concerned with the treatment of workers at suppliers."