Foxconn-Sharp deal expected to target orders for Apple television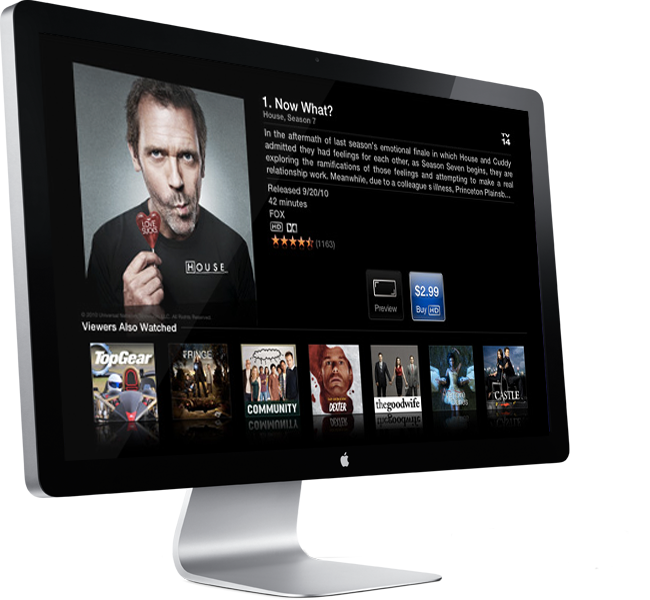 The newly announced partnership between Foxconn and Sharp has been seen as an opportunity for both companies to produce IGZO panels for Apple's anticipated television set.
Both Foxconn and Sharp are already suppliers of Apple, but their new alliance has been viewed by industry insiders who spoke with DigiTimes as a way for the companies to secure more orders from Apple. Specifically, it is expected that Apple may be interested in using Sharp's technology to produce Indium Gallium Zinc Oxide (IGZO) panels for its forthcoming television.
It was announced on Tuesday that Foxconn has bought a 10 percent share in Sharp worth $808 million. The partnership aims to improve Sharp's LCD business, which has been a money losing operation.
Sharp is already a major supplier of Apple, and is said to have recently begun small-volume shipments of iPad Retina Displays to the company. And Foxconn is Apple's primary manufacturing partner, responsible for assembling devices like the iPhone, iPad and more.
According to DigiTimes, Foxconn has also been investing in LCD maker Chimei Innolux, but industry sources noted that Sharp has been replacing that company as a panel supplier for the iPad. The new partnership between Foxconn and Sharp is therefore seen as more beneficial to Foxconn than its preexisting arrangements with Chimei Innolux.
Officials with Sharp expect that the Foxconn deal will create more demand for products from its state-of-the-art LCD factory in Sakai, Japan, that first opened in 2009.
The new partnership will make Foxconn the single largest shareholder in Sharp, which is expected to see its biggest annual loss in the company's 99-year history. Those problems stem partially from the fact that revenues from HDTV panels have sunk, though new displays based on IGZO panels may help.
Apple is believed to be working on its own full-fledged television set. Rumors of an Apple television picked up last year, when it was revealed that late Apple co-founder Steve Jobs told biographer Walter Isaacson that he felt he had "cracked" the secret to a simple and elegant television set.
"It will have the simplest user interface you could imagine," he said. "I finally cracked it."
More recent reports have suggested that Apple has already begun to line up suppliers for the forthcoming device. One analyst claimed earlier this month that production is expected to begin in May or June ahead of a formal product launch in late 2012.