Rumor: Apple's 7.85" iPad will use thin-film touch technology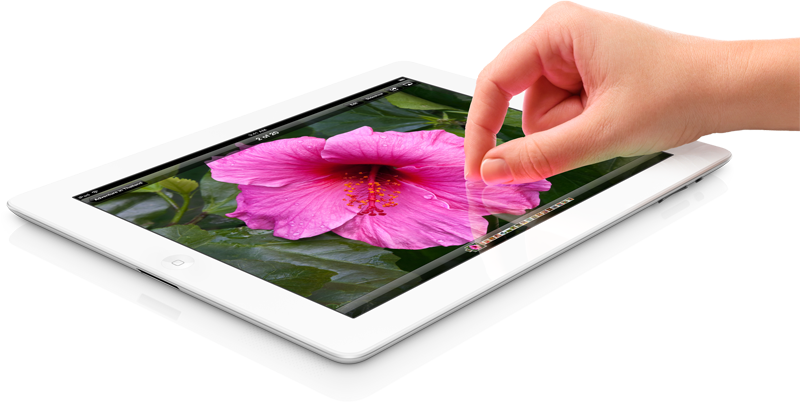 The rumored 7.85-inch iPad will launch in the fourth quarter of this year and will feature "G/F2" thin-film touch technology, allowing the device to be thinner and less expensive than previous models, according to a new report.
The sometimes-reliable DigiTimes reported on Tuesday Nitto will supply the thin-film materials and Nissha Printing and TPK will produce touchscreens for Apple's so-called "iPad Mini." Wintek will reportedly not be part of the supply chain, as it does not have thin-film touch capacity.
The rumored "G/F2" design will reportedly reduce costs, and also allow Apple to make the new iPad even thinner than the current third-generation iPad, or the iPad 2. The technology uses one less layer of film than the "G/F/F," or "glass/film/film," structure found in previous iPads.
"The G/F2 structure places the electrode on the top and bottom ends of the ITO film, which will then be laminated onto the cover glass," the report said. "The iPad Mini will also be more transparent and will have good sensitivity despite current skepticism with thin-film touch panels in the industry."
AppleInsider previously reported in April that Apple's next-generation iPhone is also expected to use new touchscreen technology that will allow the device to be thinner. By switching from current glass-on-glass solutions to in-cell touch technology, Apple could reduce the thickness of the iPhone by 0.44 millimeters, or allow more space for a larger battery.
As for the rumored 7.85-inch iPad, the device has been rumored to have a screen resolution of 1,024 by 768 pixels, which is the same resolution as the first-generation iPad and the iPad 2. That would allow current applications written for the iPad to run on a new, smaller device without any modifications.
Various reports have reaffirmed that Apple has experimented with a 7.85-inch iPad, which would have a height roughly the same as the width of the current 9.7-inch iPad. A smaller, less expensive model would allow Apple to compete more directly with Amazon's $199 Kindle Fire.
AppleInsider has affiliate partnerships and may earn commission on products purchased through affiliate links. These partnerships do not influence our editorial content.