Samsung says lawyers didn't design new Galaxy S III smartphone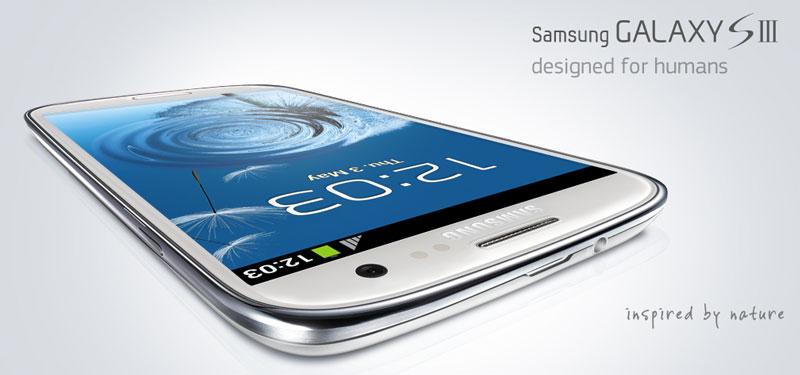 AppleInsider is supported by its audience and may earn commission as an Amazon Associate and affiliate partner on qualifying purchases. These affiliate partnerships do not influence our editorial content.
Samsung has again contended that the design of its smartphones, including the new Galaxy S III, has not changed due to litigation from Apple.
"Our change in smartphone design is part of a five-year plan, not a sudden turn-around," Samsung design Vice President Chang Dong-hoon told reporters at the 2012 Seoul Digital Forum, according to The Verge.
The curved shape of the new Galaxy S III is a design that has gone through hundreds of iterations, he said, adding that Samsung is a market leader in design. Changes from the design of previous Samsung phones, including more curved sides and the lack of a black version, have led to speculation that the Galaxy S III was designed to avoid becoming a target of Apple's "trade dress" patent infringement lawsuit.
The Galaxy S III was unveiled early this month by Samsung as the company's new flagship Android-based smartphone. It features a 4.8-inch Super AMOLED screen and a 1.4-gigahertz quad-core processor, and runs Google's Android 4.0 Ice Cream Sandwich operating system.
Some Android enthusiast websites were unhappy when the design of the Galaxy S III was unveiled, and speculated that the design changes implemented by Samsung were in response to Apple's lawsuits. An editorial at Android Police called the new phone "ugly," and declared it to be "the first smartphone designed entirely by lawyers," offering a detailed analysis of how the handset avoids Apple's trade-dress complaints.
Apple's suit filed in April of 2011 claims Samsung's products have stolen the look and feel of the iPhone and iPad in a number of ways. Specifically, Apple's suit asserts that its iconic iPhone design features a rectangular shape with all four corners uniformly rounded, a front surface dominated by a screen surface with black borders, a metallic surrounding frame, and an operating system with a grid of colorful square icons with uniformly rounded corners along with a bottom row of docked icons.
So far, Apple's legal action against Samsung has found some success, as a handful of injunctions have been lodged against various Samsung products for alleged patent infringement. This week, Apple won an appeal in the U.S. and subsequently filed for another injunction against Samsung's Galaxy Tab 10.1, which could lead to it being pulled from selves as early as June.
Apple Chief Executive Tim Cook is meeting with Samsung CEO Choi Gee-sung in California this week in court-supervised mediation talks. The judge presiding over the patent infringement case between the two companies required that the CEOs become personally involved in hopes that a resolution could be reached out of court before the case goes to trial in San Jose at the end of July.