With iOS 6, Apple devices will receive national emergency alerts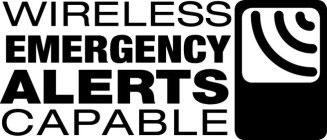 AppleInsider is supported by its audience and may earn commission as an Amazon Associate and affiliate partner on qualifying purchases. These affiliate partnerships do not influence our editorial content.
Apple devices running iOS 6 will be able to receive U.S. government alerts during an emergency or disaster, in compliance with a National Alerting Program.
The new feature, labeled by Apple as "Government Alerts," will be a part of the iOS 6 operating system when it launches for iPhone and iPad this fall, as first noticed by Emergency Management (via CNet) on Friday. That means that Wireless Emergency Alerts can be provided to Apple mobile device users.
The feature is expected to be available on all devices that can run iOS 6, including the iPhone 3GS, first released in 2009, and the iPhone 4, which became available in 2010.
Author Rick Wimberley said Apple's adoption of Wireless Emergency Alerts is "big news" for those who work in the emergency management industry. The new feature means that users can receive alerts from local, state and federal officials through FEMA's Integrated Public Alert and Warning System.
The National Weather service also intends to start issuing Wireless Emergency Alerts by the end of June, meaning iPhone and iPad users will be able to receive weather warnings once their device runs iOS 6. There is also an option to opt out of warnings in the Settings menu represented by the usual on/off iOS toggle button.
Further details on the new emergency alert system in iOS 6 are unknown as Apple did not detail the new feature at its Worldwide Developers Conference keynote this week.
The U.S. government's Wireless Emergency Alert system went live just last month. Carriers already offer users the ability to receive alerts to customers via text message, without the need for support from mobile operating systems.