Nokia woes expected to worsen as Lumia won't run Windows Phone 8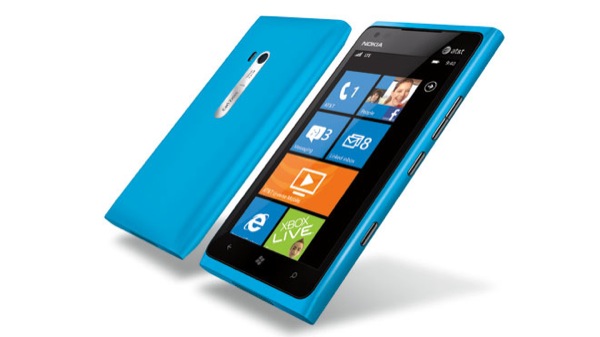 Nokia's current flagship phone, the Lumia 900, won't be upgradeable to Microsoft's new Windows Phone 8 platform, leading some to expect Nokia's troubles will grow even more.
Earlier this week, Microsoft formally announced Windows Phone 8, which will launch on new handsets this fall. The operating system upgrade won't be available on existing Windows Phone 7-based devices, which means Nokia's Lumia 900 will be incompatible with the new platform.
Instead, Microsoft plans to offer an update in the form of Windows Phone 7.8 that will add some of the Windows Phone 8 features to the legacy platform. With Windows Phone 7.8, devices like the Lumia 900 will an updated Start screen with customizable tile sizes.
But even though the Lumia 900 will be upgraded to look like a Windows Phone 8 device, the fact that it will not receive all of the new features and functionality is seen as a serious blow to Nokia, which has bet heavily on the Windows Phone platform in its transition away from its own Symbian.
That means Nokia's troubles "could get worse before they get better," a report published Thursday in The Wall Street Journal said. It characterized the Nokia 900's lack of compatibility with Windows Phone 8 as a "major blow" to Nokia.
Malik Saadi, an industry analyst at Information Telecoms & Media, told author Sven Grundberg that many customers will now wait until Windows Phone 8 devices become available in the fall, instead of opting to buy a Nokia Lumia 900 in the meantime.
In contrast, Apple's iPhone 3GS, first released in 2009, will be able to run iOS 6 when Apple releases its own operating system update this fall. While iPhone 3GS owners will get iOS 6, they will lose out on some new features such as built-in turn-by-turn directions, Flyover maps, Shared Photo Streams, Mail VIP lists and flagged smart boxes, and the Safari Offline Reading List.
Microsoft's announcement this week is the latest in a string of bad news for Nokia. A week ago, the Finnish handset maker announced plans to ax 10,000 jobs by the end of 2013 in an effort to cut costs and turn the company around.
Nokia was once the dominant force in smartphones, but failed to respond as the iPhone and devices running Google Android took over the market. The Lumia 900 is a major attempt by Nokia to counter that trend and switch to Windows Phone, but the company warned last week that sales in its "Smart Devices" business segment have been worse than expected, and that issue is expected to continue going into the next quarter.