Analyst: Apple can 'relax,' as Google Nexus 7 is 'just another' Android tablet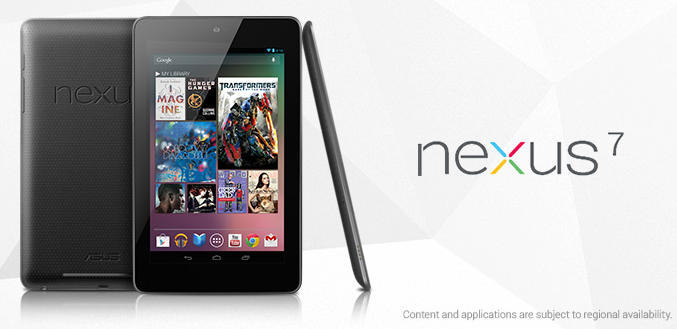 AppleInsider may earn an affiliate commission on purchases made through links on our site.
One financial analyst says Apple's iPad is in little danger of losing its top spot on the tablet heap to Google's newly-announced Nexus 7, as he believes the device is "just another Android-based tablet."
As expected, Google unveiled its $199 Nexus 7 tablet, the result of a partnership with Asus, on Wednesday at its Google I/O developer conference. The device, which features a quad-core CPU by Nvidia and a 1,280-by-800-pixel display, will go on sale in July.
Topeka Capital Markets analyst Brian White responded to the announcement with a note to investors saying there was "no threat here" to the iPad from the device. He mentioned Google's first Android-based hardware initiative, the Nexus One, which he said was met with "muted enthusiasm."
"We believe the combination of Apple's expanding digital grid, innovative design, unmatched aesthetics, leading App availability (with 225,000 native iPad Apps), intuitive user interface and expanding technology innovations will continue to keep the Company on top of the tablet market for many years to come," White said.
The analyst noted that the Nexus 7 is more likely to compete with Amazon's Kindle Fire. The two devices have relatively similar specs, as both are 7-inch Android tablets priced at $199. Google itself indicated in April that it was setting its sights on the low end of the tablet market, a segment that Amazon took the lead in late last year with the Kindle Fire.
White went on to call Apple's ecosystem "the magic" that will help the iPad stay on top, especially since the number of native tablet apps for Android are "an insignificant amount."
"In our view, Apple's ecosystem still remains the best in the mobile device world with over 650,000 apps in total and 225,000 apps that are native to the iPad," he said.
Topeka Capital Markets maintains a 12-month price target of $1,111 for shares of Apple with a rating of Buy.
By it's own admission, Google's Nexus 7 was rushed to market. Android chief Andy Rubin told AllThingsD on Wednesday that the company went "from zero to working product in four months."
Asus chairman Jonney Shih said that his engineers told him the project was "like torture." "They ask a lot," he said of Google. The Nexus 7 team was split up around the globe and had a 24-hour development cycle, according to Shih.
Apple likely won't have to worry that the Nexus 7 will eat into its profit share, as Rubin admitted that Google's own profit margins for the device are extremely low. "When it gets sold through the (Google) Play store, there's no margin," he said. "It just basically gets (sold) through."
According to recent projections from IDC, the iPad will take back market share from Android this year. Apple is expected to achieve 62 percent tablet share in 2012, compared to an estimated 36.5 percent for Android.