Microsoft announces Windows 8 will launch in October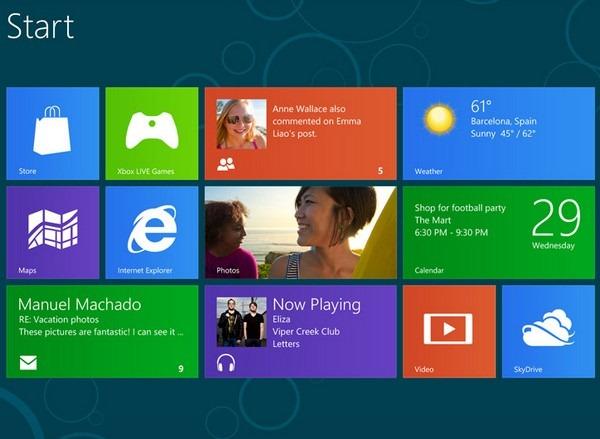 AppleInsider may earn an affiliate commission on purchases made through links on our site.
With OS X 10.8 Mountain Lion set to arrive this month, Apple's latest operating system will become available at least two months earlier than Microsoft's competing Windows 8.
The Redmond, Wash., software giant announced at its Worldwide Partner Conference on Monday that Windows 8 is on track to release to manufacturing in the first week of August, and will reach general availability by the end of October. That means new Windows 8 PCs will hit the market the same month.
Windows Chief Marketing Officer and Chief Financial Officer Tami Reller also announced that Windows 8 will be available in 109 languages across 231 markets worldwide. Customers will also be able to upgrade their existing Windows PCs to Windows 8 when it goes on sale in October.
Earlier reports had suggested Microsoft was eyeing an October launch for its next-generation operating system, but Monday marks the first official confirmation from the company that Windows 8 will in fact debut in October. No specific date in the month has been set.
Apple, meanwhile, is set to launch its own next-generation operating system, Mountain Lion, this month. No specific date has been given for Mountain Lion either, but it will debut in the Mac App Store for $19.99.
In addition to Windows 8, Microsoft will also launch Windows RT, its new ARM-based operating system designed for tablet devices, in October. Presumably the company's new Surface tablet hardware will also launch that same month and take on Apple's new iPad for the holiday buying season.
October could prove to be a particularly busy month for the technology industry, as multiple reports have suggested Apple plans to launch its next iPhone that same month, one year after the debut of the iPhone 4S. Apple is also expected to introduce a new, smaller iPad before the end of the year that is rumored to become available ahead of the holiday shopping season.