Microsoft eyes October Windows 8 launch amid growing competition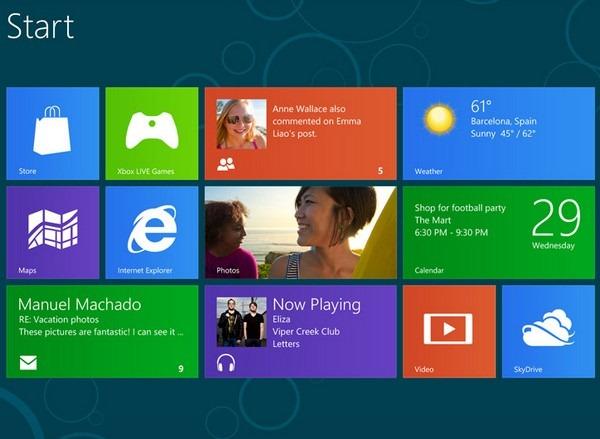 AppleInsider may earn an affiliate commission on purchases made through links on our site.
As Microsoft scrambles to finish its next generation Windows 8 tablet and desktop operating system, some analysts say that the Redmond, Wash., company must launch by October to avoid being overrun by mounting competition from Apple and Google's Android.
Citing sources with inside knowledge of Microsoft's 2012 roadmap, Bloomberg reports that the company is looking to complete Windows 8 by summer and plans to launch the OS on a variety of tablets and PCs before the holiday season in October.
In respect to tablet sales, Gartner Inc. analyst Michael Gartenberg notes that a pre-holiday shipment is necessary for Microsoft to fend off the fierce competition presented by Apple's iOS and Android.
"If they miss the September-October time frame, they're going to be stuck without being able to ship anything in 2012," Gartenberg said. "The last thing Microsoft wants to have is a situation where there are no compelling Windows tablets at a time when the new iPad looks like it's going to be a good seller for the holidays."
Gartner estimates that over 103 million tablets will be sold in 2012, with the number more than tripling to 326.3 million by 2015. Apple will take a majority of those sales, however growing competition from devices running Google's Android and, to a lesser extent, Microsoft will eat into the iPad's market share.
Since its introduction in 2010, the iPad has enjoyed the lion's share of tablet sales and moved over 15 million units in the last quarter of 2011 alone. At the end of January, the iPad accounted for 58 percent of the market while Android held a 39 percent share. Microsoft came in a distant third with 1.5 percent.
Demand for Apple's tablet has not waned, as the recently-released third-generation iPad sold a record-breaking 3 million units over its launch weekend.
Gartner expects that a flood of Android and Windows devices will dilute the iPad's market share to 46 percent in 2015, however that number is contingent on Microsoft meeting a 2012 Windows 8 launch date.
In addition to over 40 traditional Intel-based machines, Microsoft is looking to rollout devices based on the ARM platform when Windows 8 is eventually released. The number of devices running on ARM chips at launch will be limited to fewer than five, three of which are reported to be tablets.
Although no official date has been set for the Windows 8 rollout, insiders say that Microsoft will be holding a special event for industry partners in April to announce release timing and marketing.