Apple CEO Tim Cook appears at Sun Valley media event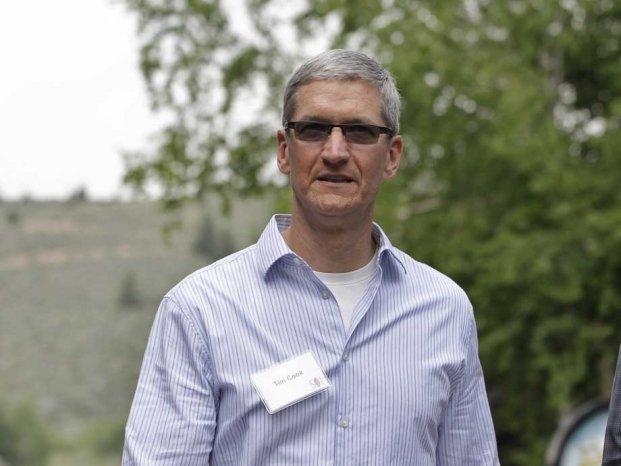 Apple CEO Tim Cook was spotted on Wednesday at an annual retreat intended to bring together technology industry leaders and marks the first time the low-profile executive has attended the event.
According to a report from the New York Post, Cook surprised attendees of Allen & Co.'s annual retreat in Sun Valley, Idaho to sit in on a session titled "Iran vs. Israel." While Cook's name was on the list it was unknown if the Apple chief would make an appearance as he has never made an appearance in the past.
There has been speculation as to why Cook decided to attend this year's event and when the Post asked if he intended to strike possible entertainment deals the executive replied, "we are talking to a lot of people here."
Late Apple co-founder Steve Jobs had attended the retreat in the past but hadn't done so in a number of years.
When Cook was pressed for more targeted as to whether his presence was somehow associated with an as yet unannounced Apple HDTV he said, "I can't tell you that."
Apple CEO Tim Cook at the annual Allen & Co. retreat. | Source: Business Insider
Also attending this year's retreat are industry heavyweights such as News Corp.'s Rupert Murdoch, Disney CEO Bob Eiger and investing mogul Warren Buffett. Cook is scheduled to meet with some of the high-powered entertainment executives though the purpose of the meetings have not been made public.