Former Apple exec Bertrand Serlet joins Parallels board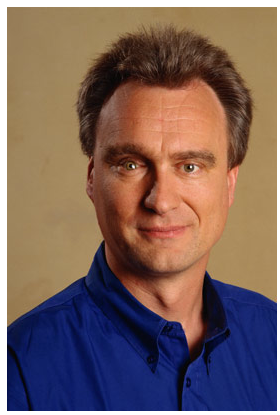 AppleInsider may earn an affiliate commission on purchases made through links on our site.
It was announced on Tuesday that former Apple Senior Vice President of Software Engineering Bertrand Serlet joined the board of directors at virtualization software company Parallels.
Serlet, often called the "father of Mac OS X," joined late co-founder Steve Jobs at NeXT in 1989 and continued on to Apple before retiring in 2011 to reportedly "focus less on products and more on science."
It was reported late last month that Serlet had been working with at least two other former Apple employees on a cloud computing startup called "Upthere." Located in Palo Alto, Calif., the company is described as a cloud hosting provider with "consulting services in the field of cloud computing."
Former Apple SVP Bertrand Serlet
Serlet will be a non-executive director at his new Parallels position, reports All Things D though it is not fully clear what duties that post entails.
In a statement regarding the new position, Parallels CEO Birger Steen described Serlet as "the rare combination of a software visionary and master of execution."
Parallels is well-known for its virtualization and automation software which allows users to run the Windows operating system on Macs as well as Linux computers. The company has expanded into cloud computing as well as enterprise since it was founded in 1999.