Sprint to offer free FaceTime over wireless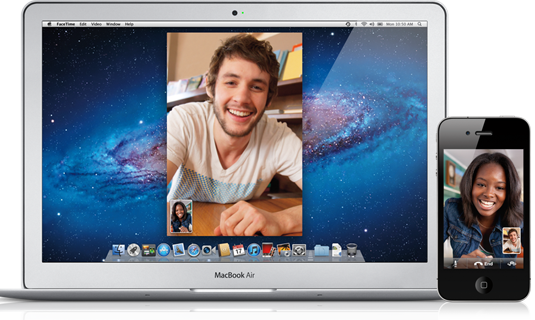 AppleInsider is supported by its audience and may earn commission as an Amazon Associate and affiliate partner on qualifying purchases. These affiliate partnerships do not influence our editorial content.
While AT&T hasn't confirmed or denied whether it will be charging for the upcoming FaceTime over cellular iOS feature, Sprint says it will offer the service for free when the next-gen mobile OS launches this fall.
In a report regarding AT&T CEO Randall Stephenson's recent statements pertaining to a rumored fee for over-the-air video chat capabilities, The Wall Street Journal reported that a Sprint spokeswoman confirmed her carrier would be keeping with its unlimited model and is expected to offer the service free of charge.
The issue of charging for data used by FaceTime first arose on Tuesday when a iOS 6 beta error message was discovered which gave instructions on how "to enable FaceTime over cellular on this account.". Stephenson admitted that he too heard the rumor but claimed no official decision had been made either way, saying it's 'too early' to talk about such fees. The AT&T chief went on to say his company was working with Apple to iron out kinks in the system.
Sprint claims it has no plans to place pricing or data restrictions on FaceTime.
"We are committed to our unlimited data and that means not charging for data consumption based on the application," the Sprint spokeswoman said.
Verizon, the nation's largest wireless carrier, has yet to comment on the issue but the company announced in May it would be terminating unlimited data plans as the network transitioned to 4G LTE.