Amazon Instant Video launches on Apple's iPad App Store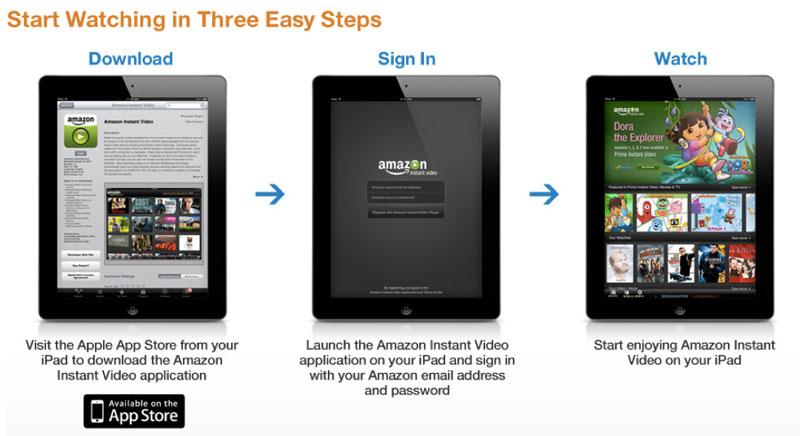 Amazon on Wednesday launched its new Instant Video application for iPad, giving Prime subscribers access to more than 20,000 titles from Prime Instant video.
The new application gives those with Amazon Prime access to TV shows like "Glee," "Downton Abbey" and "Fringe, and movies such as "Mission: Impossible 3," "Mean Girls," and "Ocean's Eleven."
"We want to give customers the convenience of being able to watch all of their movies and TV episodes, wherever they are, on their iPad," said Anthony Bay, Amazon.com vice president for video. "Today we're excited to extend our 'buy once, enjoy everywhere' approach to iPad, giving customers the chance to enjoy more than 120,000 titles from Amazon Instant Video and more than 20,000 titles from Prime Instant Video anytime, anywhere."
All Amazon customers can also view any content they've already rented or purchased from Amazon Instant Video, including new movies like "21 Jump Street," "Mirror Mirror," and "Sherlock Holmes: Game of Shadows."
The new iPad-only application includes a "Your Watchlist" feature that lets customers make a list of all the movies and TV episodes they want to watch in the future, regardless of whether they own the video or not. And "Your Video Library" gives iPad customers access to purchases and rentals from Amazon Instant Video on the Web.
To circumvent Apple's requirements for in-app purchases, new content must be bought from Amazon via the iPad's Safari Web browser. Purchases made on Amazon.com through the browser will appear in the Your Video Library section of the iPad application.
Amazon Instant Video for iPad is the second major product launch from the online retailer this week. On Tuesday, the company announced a new scan and match feature for its Cloud Player service, competing directly with Apple's own iTunes Match subscription service.