Parallels 8 now available with 30% faster 3D graphics, 25% faster Windows startup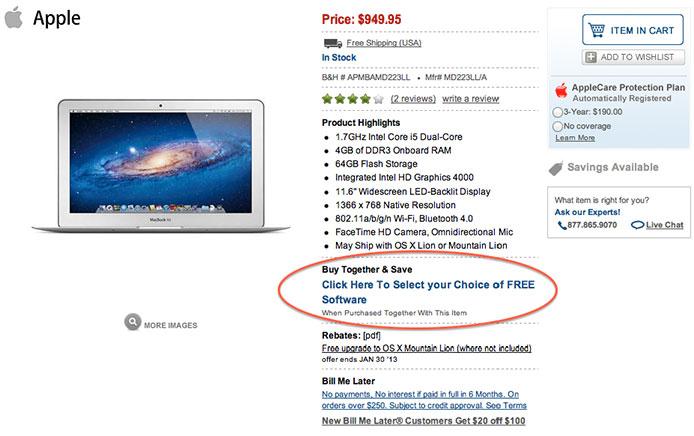 AppleInsider may earn an affiliate commission on purchases made through links on our site.
Parallels Desktop 8 for Mac officially launched to the public on Tuesday, offering new features like support for Apple's Retina display MacBook Pro, along with improved performance and faster startup times.
The new Parallels Desktop 8 for Mac promises up to 30 percent faster 3D graphics compared to previous versions. In addition, users will be able to stop, start and resume Windows on their Mac more quickly, with boot times of the operating system improved by as much as 25 percent.
Parallels 8 allows Mac owners to run almost any operating system on their computers. The latest version has been optimized to work with OS X 10.8 Mountain Lion, Apple's latest Mac operating system.
The software launched for existing Parallels users last week, but as of Tuesday it is now publicly available for all to purchase. Parallels Desktop 8 for Mac costs $79.99 for new customers, $39.99 for students, and $49.99 for owners of previous versions. A free trial is also available, as well as the $99.99 "Switch to Mac Edition" for current Windows users.
Alternatively, customers in the market for a new Mac can get Parallels Desktop 8 for Mac for free when purchasing their Mac of choice from Apple authorized reseller B&H Photo. To take advantage of the offer, shoppers need to simply click the link on B&H's Mac product pages that says "Click Here To Select your Choice of FREE Software" (pictured below) and then select Parallels 8 for $0.00. Customers also have the option of receiving a free copy of File Maker Bento 4 instead of Parallels. B&H's discounted Mac pricing can be seen every day in AppleInsider's Mac Price Guide.
Parallels 8 takes advantage of features in Mountain Lion and applies them to Windows programs, like support for Launchpad, Dictation, Notification Center and Mission Control. Users can also drag and drop files from the desktop onto dock icons for Windows applications like Outlook.
Windows applications can also be added to the Launchpad in Mountain Lion, allowing users to quickly launch the Mac and Windows software they use the most.
A new Parallels Mobile App also allows users to copy and paste, enjoy audio, and access their Mac and Windows programs with an iPad, iPhone or iPod touch.
With Parallels 8, multiple platforms, referred to as guests, can run at the same time. Guest applications can also be accessed across operating systems including Internet Explorer, which received its own toolbar button in Safari to be used when a user navigates to a web page not properly formatted for Apple's browser. As previously mentioned, IE or other non-native programs can be inserted into the Dock for easy access.
The virtualization software also features seamless trackpad gestures, such as pinch-to-zoom, swiping between full-screen apps and two-finger scrolling, which are now supported on the Windows side. Parallels 8 also features Bluetooth sharing and VM resource management assets.