Apple and Samsung set to meet in four German trials, two patent hearings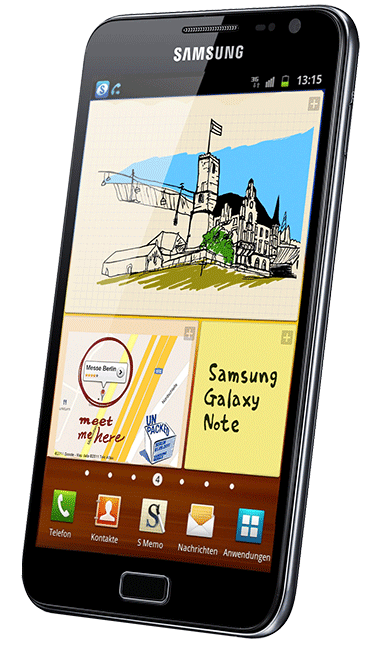 AppleInsider is supported by its audience and may earn commission as an Amazon Associate and affiliate partner on qualifying purchases. These affiliate partnerships do not influence our editorial content.
While post-trial proceedings are well underway in the landmark Apple v. Samsung California case, the two tech giants are scheduled to continue their worldwide patent dispute in Germany, with four trials and two hearings coming up before the end of October.
While Germany's Mannheim Regional Court is slated to undertake four trials relating to Apple and Samsung's suits and countersuits between mid-September and mid-October, the Dusseldorf Regional Court will hold two design rights hearings around the same time, reports FOSS Patents' Florian Mueller.
The Dusseldorf court, which was the first to permanently ban sales of the Galaxy Tab 10.1 in 2011, is scheduled to hear a case on Sept. 25, with Apple asserting design rights infringement and unfair competition claims against Samsung's tablet devices. Due to previous judgments regarding Apple's attempts to ban German sales of the Galaxy Tab 10.1, 10.1N and 7.7, some of the claims discussed have already been adjudicated.
Another hearing is slated for Oct. 23 relating to preliminary injunction motions against a number of Samsung smartphones, including the first-generation Galaxy Note, and two media players. Mueller notes the hearing is somewhat unusual given the products at issue are previous generation devices. Apple first brought the motion in November 2011, with the court scheduling subsequent hearings for April and August, however those dates were postponed at the parties' request.
Samsung Galaxy Note | Source: Samsung
Mueller writes, "At this stage, the way in which the outcome of this lawsuit will really matter is that it clarifies for both parties how much of a resemblance to Apple's gadgets Samsung's future products may bear."
If no settlement is reached, the lawsuit could move on appeal to the Federal Court of Justice or the Dusseldorf Higher Regional Court, either of which may decide to bring the community design issues to the Court of Justice of the European Union.