Apple launches iOS 6 for iPhone, iPad & iPod touch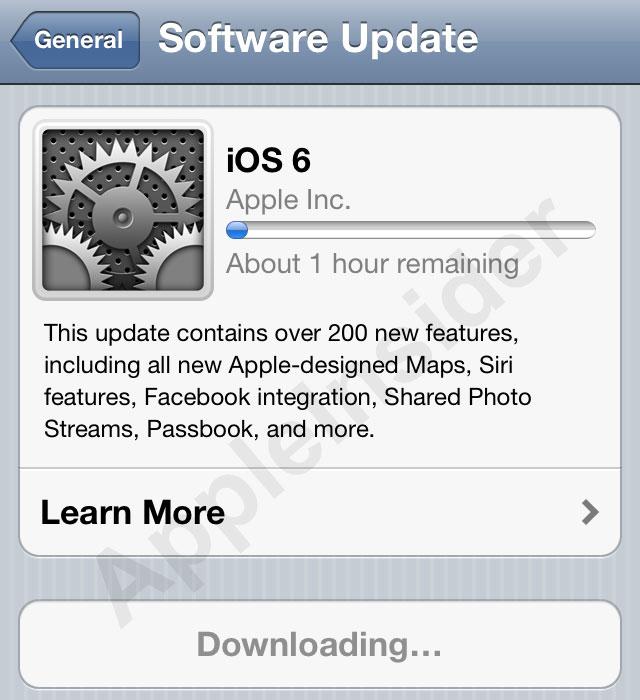 iOS 6, the latest major update to Apple's mobile operating system, is now available as an over-the-air download on compatible devices, including the iPhone 4S, iPhone 4, third-generation iPad, and iPad 2.
Users can update their device to iOS 6 by launching the Settings application, tapping "General," and then choosing "Software Update." From there, the download and installation process can begin directly on the device.
Alternatively, users can also download and install iOS 6 on their iPhone, iPad or iPod touch by plugging it in to a Mac or Windows PC and launching iTunes.
"This update contains over 200 new features, including all new Apple-designed Maps, Siri features, Facebook integration, Shared Photo Streams, Passbook, and more," Apple's official description reads.
iOS 6 was first unveiled by Apple in June at the company's annual Worldwide Developers Conference. With it, Siri, can be used to launch applications, find sports scores, make dinner table reservations, and check movie times.
For an extensive look at new features and functionality, see AppleInsider's in-depth series Inside iOS 6, some highlights of which are included below: