Embark, Garmin add public transit support for Apple's iOS 6 Maps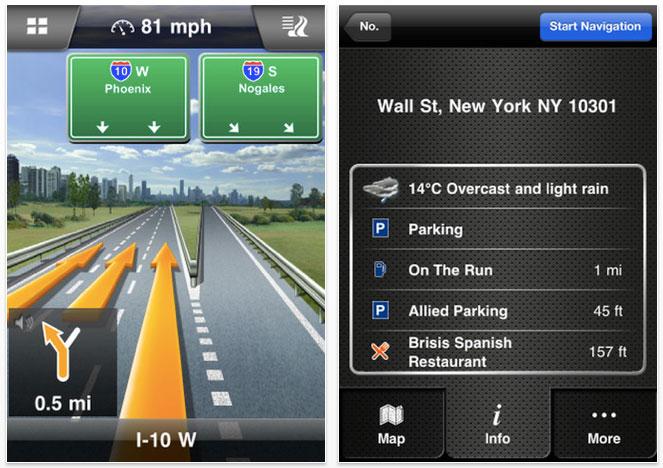 Garmin and Embark announced on Thursday that they have updated their iPhone navigation software to add public transportation features to the new Maps in iOS 6.
Navigon now features integration with Apple Maps in iOS 6, giving users the ability to find public transportation information in the new mapping software. The Navigon app has also been updated to take advantage of the larger 4-inch display on the iPhone 5, which will be available on Friday.
Garmin will also update its StreetPilot Onboard iPhone application in the near future with support for public transportation data, the company said Thursday.
"With our recent updates our apps can now serve as an extension to Apple Maps, providing iPhone users advanced navigation capabilities," said Joern Watzke, vice president mobile phone business at Garmin Wuerzburg GmbH. "This includes our new public transportation functionality as well as many additional premium features that aren't available on free navigation apps."
Embark, which makes mobile mass transit applications for the iPhone, also announced that its lineup of software is now available for free on iOS 6 and is designed for the iPhone 5. Embark offers step-by-step directions tailed to specific metropolitan regions, giving riders the fastest routes to their destinations.
Embark said Thursday that its public transit applications for iPhone are now integrated closely with Apple's new Maps in iOS 6. The company has routed more than 40 million public transit trips to date, and says it is the No. 1 public transit application for all markets it serves.
"We believe it should be easy to get around big cities in the age of the smartphone," said Embark CEO David Hodge. "With our support for iOS 6, iPhone 5, and the new Apple Maps, we're making sure transit riders always have access to the information that they need to get where they want to go."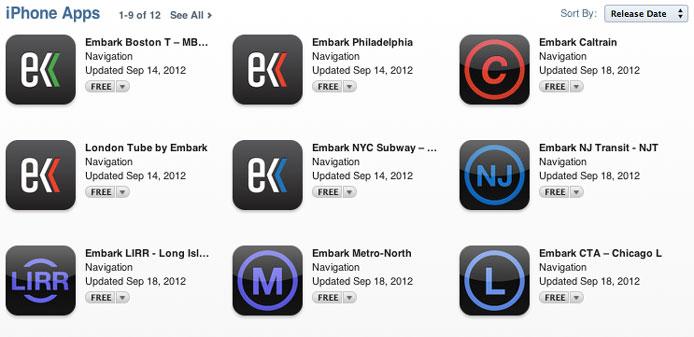 When the new Maps in iOS 6 were announced in June, Apple revealed that it would use third-party options for transit and walking directions. That's a change from the previous iOS mapping software by Google, which included built-in transit directions.
Apple's iOS software chief Scott Forstall explained that third-party developers would be able to register their software as a routing app. Their services are then made available to the entire system, and show up within Apple's native Maps application.
"When building Maps, we looked around and realized the best transit apps for metros, for hiking, for biking, are coming from our developers," Forstall said in June. "And so instead of trying to develop those ourselves, we are going to integrate and feature and promote your apps for transit right within the Maps app in iOS 6."
Apple's rules for routing apps allow for software that can provide biking or hiking directions, air routes, and subway or other public transportation lines.