Steve Wozniak says Apple Maps disappointing but issues not severe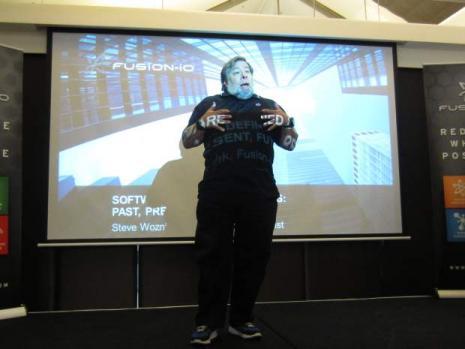 AppleInsider may earn an affiliate commission on purchases made through links on our site.
Apple cofounder Steve Wozniak said on Monday that he was "disappointed" with Apple's new Maps app in iOS 6, however noted the severity of issues reported by critics and users is questionable.
Speaking at an event in Sydney, Australia for data storage company Fusion-io, at which he is chief scientist, Wozniak described his first impressions of Apple's new mapping service to ZDNET.
"I tried to navigate somewhere, and I couldn't get to where I wanted to by voice," he said. "So, I was a little disappointed, because I love navigation by voice with my Google [Android] phones, actually, since they always get it and are based on a better database."
Wozniak is not alone in having been given bad directions from the fledgling app, as users around the world have complained of incorrect positioning data, missing location information and lack of features like Google's Street View.
"I have been reading about the problems, and I don't know if they are that severe," Wozniak said.
The tech guru offered the example of "antennagate" radio reception issues faced by the iPhone 4, saying that he never really noticed the problem with normal use.
"Sometimes, there are a lot of complaints about one little thing people spot, but it's not that hard to deal with in life," Wozniak said. "I don't know yet about Maps — I'm a little worried about the navigation, but I've still got it covered with a bunch of other navigation apps."
A number of listings posted to Apple's job website reveal the iPhone maker is hiring to fill positions for its Maps Team, pointing to ongoing development of the new mapping service. Most recently, reports claim the company is actively recruiting software engineers who previously worked on rolling out Google Maps.