Apple fixes accessibility issues with new iOS 6 App Store design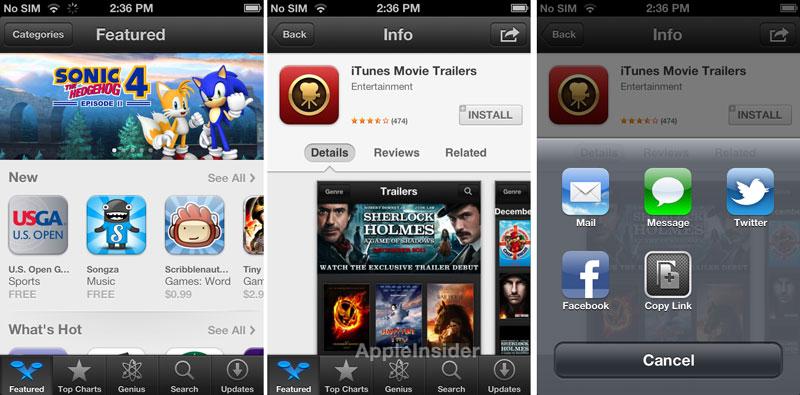 Apple has quickly responded to user complaints regarding the use of VoiceOver when browsing the redesigned iPhone App Store in iOS 6.
The improvements come only a few days after AppleInsider highlighted the fact that VoiceOver could no longer read application ratings. In previous versions of iOS, blind users could use the VoiceOver feature of an iPhone, iPad or iPod touch to find out how well-reviewed an application was.
Reader J. P. Shandra reached out again on Friday to note that Apple has made changes on its end without the need for an iOS update. He said that VoiceOver now reads all ratings in the App Store, iTunes Store, and the iBookstore.
The improvements made to Apple's digital storefronts were also noted on Friday by AppleVis, a site that advocates for blind and low-vision users of Apple products and applications. There, author David also noted that application screenshots in the App Store are now clearly labeled for VoiceOver users.
He also noted that the Search and Genius tabs in the App Store feature a "picker control that allows you to move quickly through the listed apps." David said the changes make browsing search results much quicker.
"It's great to see that Apple are still actively working on accessibility improvements to the App Store and are rolling out fixes in double-quick time," he wrote.
Blind users noted that there were a number of major problems associated with the newly redesigned App Store in the Golden Master build of iOS 6. But many of those issues were fixed by the time the final software was released to the public.