Apple says purple fringing is normal for iPhone 5 camera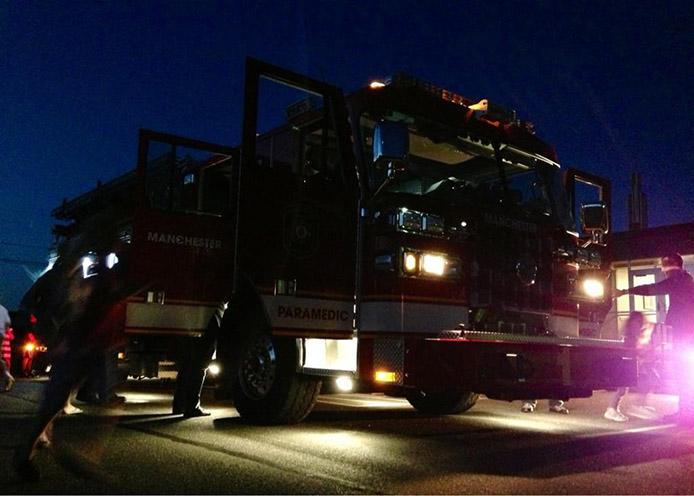 In a reply to a customer inquiry regarding the "purple flare" some iPhone 5 users have seen when taking pictures with bright light sources in frame, an AppleCare representative says the phenomenon is considered "normal behavior" for the new handset's camera.
The response from Apple representative Debby, received by a Gizmodo reader, claims Apple's engineering team recommended to angle the camera away from bright lights to avoid the purple flare some users have taken to calling a design defect.
AppleCare Support response:
Our engineering team just gave me this information and we recommend that you angle the camera away from the bright light source when taking pictures. The purple flare in the image provided is considered normal behavior for iPhone 5's camera. If you wish to reach me regarding this case number [redacted], please contact me at [redacted]. I currently work Thursday-Monday: 7:00am - 3:30pm Mountain Time. If you reach my voicemail, please leave your name, phone number, case number and the best time to reach you. Email is [redacted]@apple.com.
AppleInsider previously reported that so-called "purple fringing" is a common issue with modern digital cameras, especially miniaturized units like those found in smartphones.
It was speculated that the "purple haze" was caused by the iPhone 5's use of a new sapphire lens cover, new component layout or sensor issues, however more likely a cause is normal distortion of light presented in this case as chromatic aberration. In most cases, chromatic distortion skews toward shorter wavelength violet light, which is difficult to correct with larger prime lenses, let alone the minuscule versions used in the iPhone 5.
According to a thread in Apple's Support Communities webpage dedicated to the purple fringing issue, one user claims the company has agreed to swap out their handset for a new unit, though it is unclear if replacements will be considered for all affected customers.