Rumor: Apple to buy streaming video sharing startup Color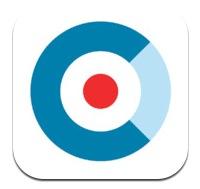 Less than one day after it was reported that Apple inked a deal to purchase media consultancy group Particle, rumors of another acquisition have hit the web, this time suggesting the Cupertino company is on the verge of buying video sharing company Color Labs.
According to "trusted sources" familiar with the matter, Apple has agreed to acquire Color Labs, a photo and video-sharing social network, according to The Next Web.
The publication claims Apple paid in the "high double digits" for the company, alluding to a multi-million dollar deal, and while the necessary documents have yet to be signed, the deal is essentially "done."
Founded by Bill Nguyen and Peter Pham in 2011, Color Labs was at the center of some controversy after netting $41 million in a pre-launch funding round, a massive investment compared to the usual $1 million in seed money seen by most comparable start-ups. The company released a photo-sharing app, though the initiative failed to draw users, prompting Pham to exit three months after launch and Chief Product Officer DJ Patil to do the same one month later.
Nguyen changed strategies and created a new video-sharing app that allows users to record and post 30-second silent video to Facebook, a direction that netted Color a deal with Verizon in May.
Interestingly, The New York Times reported on Wednesday that the startup had just denied claims that it would be shuttering operations after an email released earlier in the day said the board and shareholders chose to "wind down" the company. In addition, Nguyen is said to have been absent from the company for three months, supposedly due to tension with the board.
It is unclear what Apple plans to do with Color if it was indeed acquired, however The Next Web speculates the prize could be for intellectual property including "one for a file format that they were working on to record HD video." Color reportedly had six patents pending before the company launched, "including its 'elastic' social graph and patents related to GPS location and battery saving."
If the rumors are accurate, the Color Labs buy would be the second start-up created by Nguyen to be purchased by Apple, the first being music streaming service Lala in 2009.
Wednesday's news comes on the heels of similar rumblings suggesting Apple had acquired creative consulting company Particle.