Apple reportedly bought Color's talent, but not the company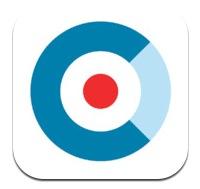 Apple didn't buy social video startup Color, but it did acquire its engineering team of about 20 employees for as much as $5 million, according to a new report.
Disputing a rumor that surfaced on Wednesday claiming that Apple had bought Color, Liz Gannes of All Things D revealed on Thursday that Apple instead "acqhired" Color's engineering team. The employees were said to have been picked up for somewhere between $2 million and $5 million.
That would mean that earlier claims that Apple had bought Color for "double-digit millions" were incorrect. Instead, Apple made a relatively small talent acquisition of about 20 personnel.
"Apple is not buying Color's technology, intellectual property, domain names or liabilities," Gannes said. "Those are being left with the company, which still has considerable cash in the bank — something like $25 million — and is going to be wound down."
A flurry of rumors and misinformation related to Color were attributed to "bad blood" that has apparently formed between Color employees, company CEO Bill Nguyen, ex-employees, investors, and even Apple itself.
Founded by Bill Nguyen and Peter Pham in 2011, Color Labs was at the center of some controversy after netting $41 million in a pre-launch funding round, a massive investment compared to the usual $1 million in seed money seen by most comparable start-ups. The company released a photo-sharing app, though the initiative failed to draw users, prompting Pham to exit three months after launch and Chief Product Officer DJ Patil to do the same one month later.
Nguyen changed strategies and created a new video-sharing app that allows users to record and post 30-second silent video to Facebook, a direction that netted Color a deal with Verizon in May.