Largest Apple Store in Asia opens to huge crowd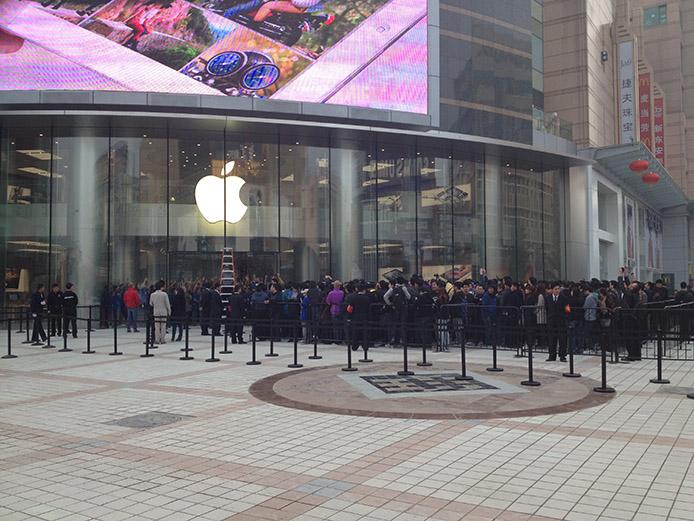 AppleInsider may earn an affiliate commission on purchases made through links on our site.
When the Wangfujing Apple Store opened its doors to a crush of customers on Saturday local China time, the third brick-and-mortar Apple retail location in Beijing officially became Asia's largest.
According to on-site reports from The Next Web, throngs of excited Apple fans lined up hours in advance to be one of the first to enter the world's newest Apple Store.
Among the usual features, Apple's Wangfujing location boasts a central winding glass staircase spanning the store's three stories, two 360-degree Genius Bars and a facade dominated by glass. The outlet joins the company's stores in the region, five in China and two in Hong Kong, and adds to the over 390 Apple Stores operating worldwide.
Apple's new Asian flagship outlet is situated between China's first Apple Store in Sanlitun and the Xidan Joy City location near Tiananmen Square, which are about three and a half miles apart. Pedestrian traffic is expected to be high as Wangfujing Street is a historic shopping area frequented by both locals and foreigners.
It was reported on Thursday that Apple Senior Vice President of Retail John Browett visited the Wangfujing location to offer media a guided tour of what he called the best store Apple has built in Asia. The executive also let loose that construction of a fourth Chinese location was already well underway in Shenzhen, a city in which Foxconn and other Apple manufacturing partners run major fabrication facilities.