'iPad mini' to give Apple tech advantage, protect mobile device marketshare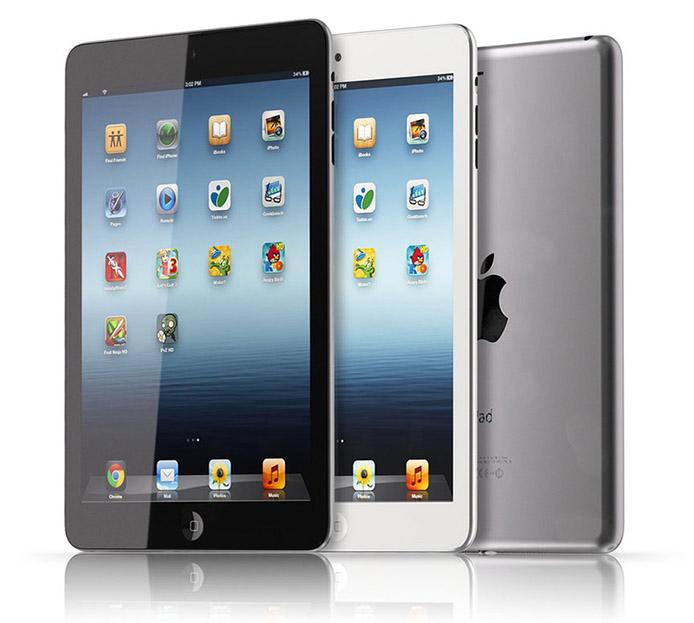 The technology used in Apple's hotly-anticipated "iPad mini" will reportedly give the company a three to five year advantage over competitors, while the tablet itself is expected to protect against the emerging "midsize" device market positioned between the dominant iPhone and 9.75-inch iPad.
In a note to investors released on Friday, KGI Securities analyst Ming-Chi Kuo said the iPad mini will be responsible for a major shift in market and industry trends, the most important being new demand for small form factor tablets and control of key technologies like the device's GF DITO touchscreen.
There is currently emerging demand for devices with screen sizes ranging from 5 inches to 10 inches, a crucial gap not yet filled by any Apple product. Kuo noted that the apparent vacuum was unintentionally created by Apple, explaining that the iPhone and iPad are so successful that competitors sought to differentiate themselves by aggressively developing products sized between the two iDevices.
This new market is seen as a boon for OEMs, fueled by cellular network proliferation, app development, and attractive product pricing due to relatively inexpensive components. Kuo believes that Apple has much to gain by entering the market, but perhaps more importantly much to lose if it does not as the competition is quickly growing.
While smartphones were initially used mostly for voice calls and text-based messaging, widespread access to mobile data networks and the emergence of new apps like e-reader software have prompted device makers to increase the size of handset screens. At a certain point, smartphones become unwieldy and users begin opting to carry smaller tablets as companion devices dedicated to browsing and apps.
As mentioned above, the new breed of small for factor tablets are reasonably low-cost items. Notable among these devices is Amazon's Kindle Fire line, which has enjoyed sales growth due to its at-cost price point. According to Kuo, Apple is most concerned about competing content ecosystems from Amazon and Android, both of which are expanding in concert with device sales.
On the topic of pricing, the analyst believes that Apple needs to offer lower-tier products as the global economy continues to slump. Also a factor is the maturity of high-income markets like the U.S. and Europe, which will slowly push companies to focus more attention on Asia.
In addition to Apple's need to compete in the emerging "midsize" tablet marketplace, the iPad mini will offer the company a considerable leg up over competitors in terms of controlling key technology assets. The 7.85-inch iPad is thought to be the first consumer product to employ "GF2" touchscreen tech, which will allow the device to be 18 percent thinner than the current third-generation iPad. With Apple rumored to be rolling out GF2 in upcoming products, the company will be three to five years ahead of the competition as the technology is projected to become an industry leader for small form factor tablets.
Finally, Kuo offered a breakdown of estimated component costs, and echoed recent speculation suggesting entry-level iPad mini models will be priced at around $300.