Product leaks prompt Apple CEO Tim Cook to take security to new levels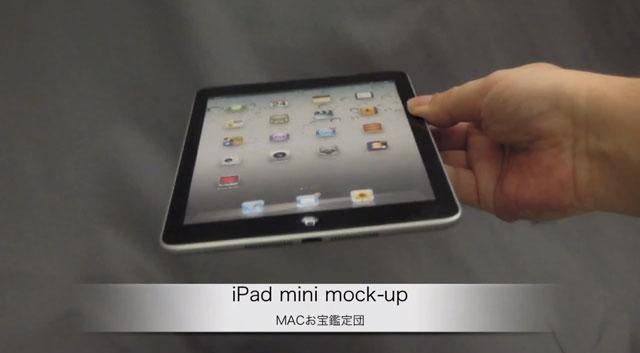 Security practices at Apple under Tim Cook are now even tighter than they were when Steve Jobs was at the helm, according to a new in-depth look at the company's secrecy.
Jacqui Cheng of Ars Technica published a new look at Apple's security and the effect it has on the company's engineering teams. For the feature, she spoke with a number of sources at Apple about paranoia, and how some employees believe the increased security may be having a negative effect on Apple's engineers.
In one example, an unnamed employee said only a handful of Apple workers were allowed to take a new iOS device off campus for real-life use. That person found it "really disturbing" that a device that would be shipped to millions of customers would see such limited testing.
The story was published as Apple is set to hold a media event on Tuesday, at which it is expected to unveil a smaller 7.85-inch iPad along with new Macs. Numerous details on the still-unannounced products have leaked months in advance, including pictures claiming to show the future devices.
It was the same situation a month ago, when Apple unveiled the iPhone 5 with a taller 4-inch display, as well as a new iPod touch and iPod nano. Most details about those products, including pictures of the devices before their official unveiling, leaked onto the Internet weeks and even months in advance.
The unnamed Apple employees who Cheng spoke with indicated that the frequency of product leaks is just a byproduct of globalization. One employee said Apple's security practices are designed to prevent U.S. employees from leaking information, but most product leaks come from China, where Apple's devices are assembled and packaged.
"The leaks may be a result of Apple's impressive manufacturing operations — which are largely credited to the expertise of Tim Cook, who built his expertise in operations and supply chain management," Cheng wrote. "The results for users have been impressive: do you want your iPhone 5 assembled the minute you place the order online and shipped to your home days later, or do you want to wait six months before it arrives?"
Cook himself vowed in an interview in May of this year that Apple would "double down" on secrecy and security. Though the CEO said he was "very serious" about stopping leaks, information about and pictures of Apple's iPhone 5, new iPods, and anticipated "iPad mini" have all leaked before their formal unveiling.
Product leaks ahead of their announcement are said to be upsetting for Apple engineers, who are proud of the company's product unveilings. But the leaks are also said to cause Apple to "react by clamping down harder on the employees it can control."
"They keep tightening up things on us — there are code names upon code names upon code names," one unnamed employee told Cheng.
For more, see the full story published Monday at Ars Technica.