Tim Cook says Apple is 'very serious' about doubling down on secrecy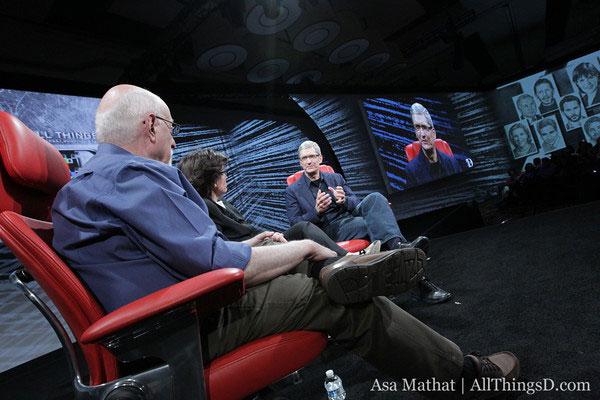 Already known as one of the most secretive companies in the world, Apple plans to become even more protective going forward, the company's chief executive said in an interview on Tuesday.
Apple CEO Tim Cook was interviewed at the opening night of the All Things D conference in California, where AppleInsider was in attendance (live coverage available here). Questioned by journalists Kara Swisher and Walt Mossberg, Cook revealed that Apple plans to "double down" on product security and secrecy.
"We're going to double down on secrecy," Cook said Tuesday. "I'm very serious about this. Double down."
Cook's comments come after Apple has seen a number of high-profile product leaks in recent years ahead of their formal unveiling. Most significant was the discovery of an iPhone 4 prototype in a California bar in 2010.
But while Cook indicated that Apple is stepping up its efforts to conceal unannounced products and plans, he also revealed that the company intends to open up on other issues, particularly those related to overseas labor at partners like Foxconn.
"We put a ton of effort into taking overtime down," Cook said. "It's hard because it's complex. Some people want to do a ton of work, move to a factory and work long hours, and then move home."
The Apple CEO revealed that Apple is now reporting hours for 700,000 people, and it puts out its own labor report. While Apple has filed lawsuits against companies for what company officials feel has been theft of its product designs, Cook said he hopes "people rip us off blindly" when it comes to social accountability.
Visit AppleInsider's D10 archive for more of Cook's comments and ongoing coverage of the conference.