Apple wins iPad 2 design patent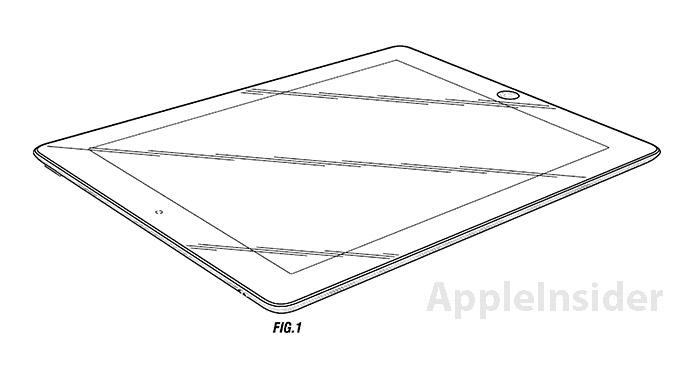 Apple on Tuesday was awarded a patent for the iPad 2, protecting the second-generation tablet's iconic tapered edges and thin-and-light design.
The patent, granted by the U.S. Patent and Trademark Office, was filed for two months before the tablet was unveiled in 2011, and cites patent documents as far back as 1947.
Apple's iPad 2 was somewhat of a departure from the original iPad, and boasted a thinner design, thinner side aluminum sidewalls and two cameras. Of particular interest to the patent filers were the raked corners, a variation of the comparably flat first-generation iPad which had corners and sides that ended abruptly at almost a right angle.
Tuesday's patent comes one week after Apple was granted a patent covering the design of the original iPad in 2010.
Among the credited inventors are Apple Senior Vice President of Industrial Design Jony Ive and veteran designer Christopher Stringer, who was called upon during the Apple v. Samsung trial to describe the company's various tablet and smartphone designs.