Apple upgrades Apple TV to 'beloved hobby' as sales doubled to over 5M in fiscal 2012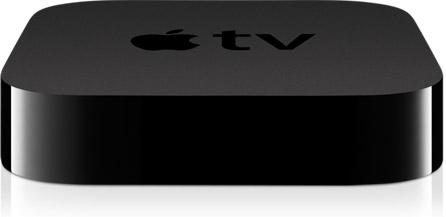 During its conference call for the fourth fiscal quarter of 2012, Apple announced that Apple TV sales hit five million units by the end of the fiscal year, prompting CEO Tim Cook to call the product a "beloved hobby."
The increase in sales represents a near doubling of the 2.8 million Apple TVs sold over the course of 2011, and growth is looking fairly stable going into the holiday shopping season.
For its fourth fiscal quarter of 2012, Apple announced that it sold 1.3 million Apple TVs, a 100 percent increase from the year-ago quarter. The number is identical to the device's performance in the June quarter, which also saw 1.3 million unit sales, representing a 170 percent increase from the same period in 2011.
After a hardware refresh in March, the $99 media streamer gained the ability to output 1080p video, making the small device an enticing option for customers who didn't already own a legacy version.
While the so-called "hobby" is reaching new heights with an ever-expanding audience, Apple is rumored to be working on a derivation of the Apple TV which may come in the form of a set-top cable box with cloud-based content storage, or an advanced universal remote. The purported device is not expected to debut anytime soon, however, as analysts speculate a 2013 launch.