White & silver iPad mini sells out of launch day delivery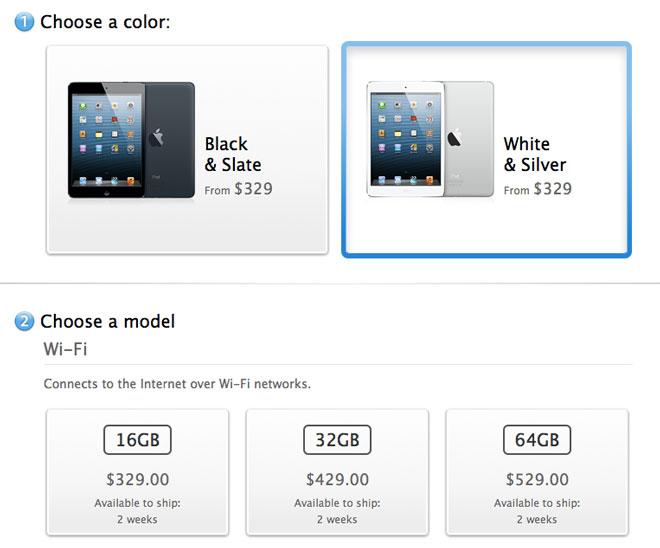 Just hours after the iPad mini became available to preorder at Apple's online store, the white and silver model is now advertised to ship in two weeks.
While the white model in all capacities is now sold out, as of Friday morning the black and slate version is still advertised to deliver on next Friday, Nov. 2. Cellular-capable models do not ship until mid-November.
Announced this week, the iPad mini is available in sizes of 16, 32 and 64 gigabytes. Like the iPhone 5, it's available in black and slate, as well as white and silver.
Market watchers have big expectations for the iPad mini, with millions expected to be sold this quarter. Though many expected an entry price lower than $329, Wall Street analysts believe the iPad mini will justify its price to consumers with superior build quality, strong software, and a huge range of third-party applications available on the iOS App Store.
The iPad mini features a 7.9-inch display and a thinner bezel that allows it to be held with one hand. It's 7.2 millimeters thin and weighs 0.68 pounds, which is 68 percent less than the full-size iPad.