John Browett's short tenure at Apple was marked by strife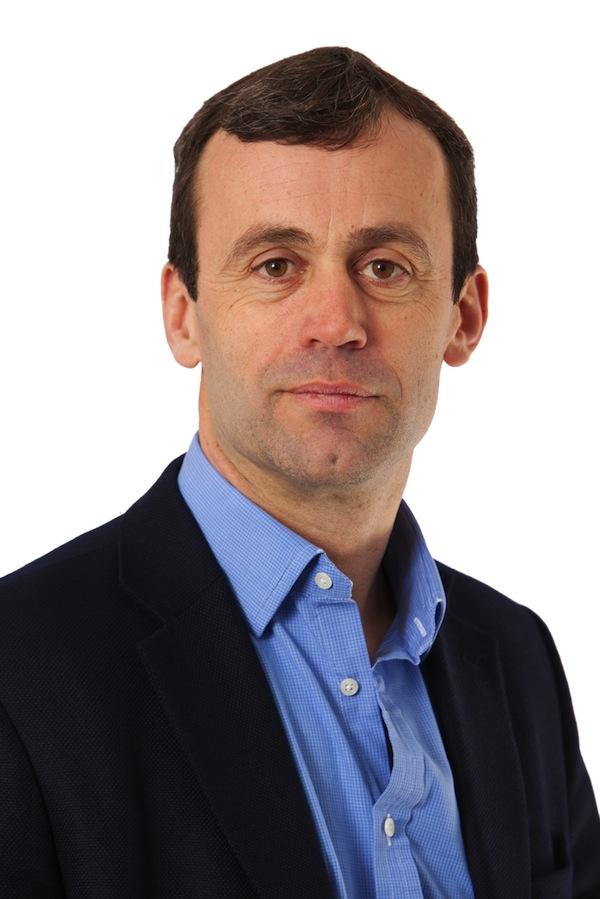 Less than ten months after hiring John Browett to lead its retail stores, Apple has already decided to let the former chief executive of Dixons go.
Apple hired Browett at the end of January to fill the shoes of Ron Johnson, who had left Apple the previous November for an opportunity to remake US retailer JC Penny as its chief executive.
Johnson had built Apple's retail presence over the past decade, creating a string of the most profitable retail stores around the world. In its quarterly earnings call last week, the company noted that it now has 390 stores worldwide, generating an average revenue per store of $11.2 million. Apple's retail stores sold 1.1 million of the quarter's 4.9 million Macs.
Despite being mocked on arrival, Apple's retail stores are so critical to its business that they are now being closely mimicked by competitors ranging from Microsoft to Dell to Samsung, and even closely counterfeited by retailers selling Apple products in China.
From Dixons?
When Browett was hired, Apple's chief executive Tim Cook announced, "Our retail stores are all about customer service, and John shares that commitment like no one else we've met. We are thrilled to have him join our team and bring his incredible retail experience to Apple."
Browett had been at Dixons since 2007, and before that he had been the chief executive of Tesco.com. His previous experience caused many to immediately wonder how well he would fit in at Apple.
"Strange choice," commented AppleInsider reader RichL at the time. "Shopping at Dixons (and sister store PC World) is a terrible retailing experience."
In fact, the majority of the comments posted on the announcement of Browett's hiring were negative, describing Dixons as having "the worst shopping experience in the UK," and being famous for "terrible service, ugly cluttered shops, pushy staff who don't have a clue about the products and will happily lie to you in order to get a sale."
Reader Penchanted predicted, "I have an ominous feeling that Apple will be looking for a replacement inside a year."
Browett shakes up Apple's retail
Browett began working at Apple on April 20, and was awarded substantial stock grants of 100,000 restricted shares, valued at over $60,000.000. Those shares were scheduled to vest over time, however.
The first 5,000 fully vested October 20 (and are currently worth about $3 million), but the majority of the shares never did. Another 15,000 were scheduled to vest at the end of his first year. That leaves Apple with $57 million in shares to offer Browett's replacement.
Browett's performance began to cause complaints from Apple retail workers within a few months, with sources telling AppleInsider this summer that Browett had frozen all hiring at the beginning of August and initiated a series of efforts to scale back payroll expenses.
Sources also complained that Browett had started deferring facilities repairs as "not business critical" and advising employes to "get creative" and to fix things themselves.
In mid August, a scathing report by IFO Apple Store described "a series of recent administrative moves to reduce the number of Apple retail store employees" and blamed an effort by Browett to increase Apple's retail profit margins.
The report claimed Browett had told Apple's retail outlets to "learn to 'run leaner' in all areas, even if the customer experience is compromised."
During fiscal 2011, Apple's retail stores generated $14.1 billion in revenue and $3.1 billion in profits, operating at around a 22 percent profit margin over the past five years, the report noted. Browett was seeking to improve upon that. Retail operations currently contribute about a tenth of Apple's profits.
Cook to lead retail for now
Apple is now entering its critically important holiday quarter without a dedicated retail executive, but the same situation occured last year when Johnson left in November, after announcing plans to leave in June.
Browett's departure is immediate. Apple said its entire Retail team will report directly to Cook until a suitable replacement is found.
Last year, Apple worked with recruiting agency Egon Zehnder International to find a replacement for Johnson, a decision made by Steve Jobs, who was said to be "extensively involved" in the process and wanted to "consider executives who are based abroad."
At the time, 62 percent of Apple's revenue was being generated overseas, a number that is growing. China is a particularly important market for Apple; the company announced plans to build 25 additional stores there in 2010, when it only had one finished and another in progress. Today it has six.
Apple has also touted its retail strength in the US, noting that each of its 246 domestic stores employs an average of 100 people, "the majority of whom are full-time employees," the company says. "Unlike most retailers, we don't rely on seasonal hiring. And part-time Apple Store employees are eligible for the same benefits as our full-time staff, including health insurance and the employee stock purchase plan."
Apple has 27,350 US retail employees, 3500 of whom have worked for Apple for over five years. Apple employs a total of 47,000 employees in the US, "two-thirds of its worldwide headcount," and it has added 19,500 jobs since 2008.