iPad mini teardown finds Samsung LCD, design cues taken from iPhone 5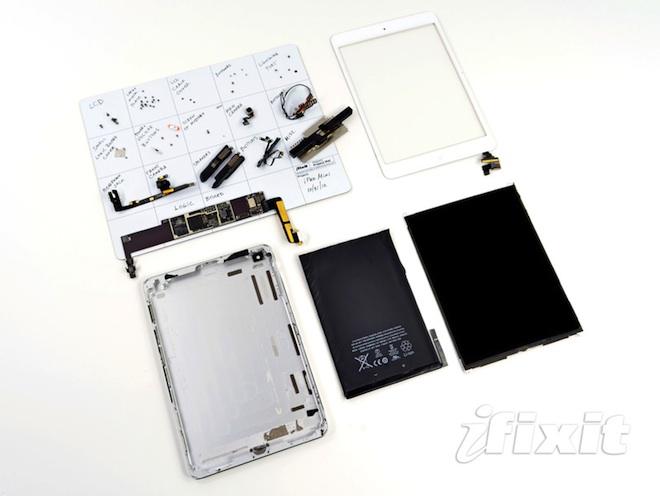 A dissection of Apple's new iPad mini has revealed the device shares design choices and parts with the recently redesigned iPhone 5.
In its teardown of the iPad mini, iFixit found the device has a large metal plate behind its screen held in place by 16 screws. Similar plates were found in the iPhone 5, as well as the new fifth-generation iPod touch, which led the repair experts to conclude the plate is a "new iDevice design convention."
The metal frame behind the screen is so small that it and the connector covers have enough metal to "forge at least two — maybe three — paperclips."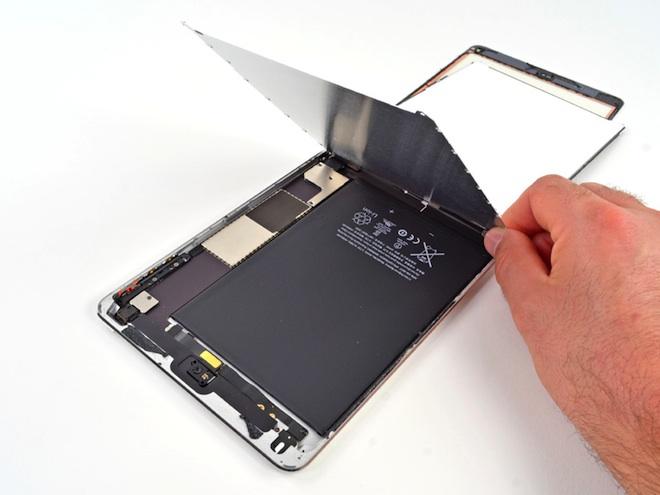 Upon removing the thin panel, the first exposed integrated circuit is the Murata 339S0171 Wi-Fi module — a component that is also found inside the iPhone 5.
The integrated circuits controlling the display reveal the LCD panel was built by Samsung. Apple is said to be looking to buy components from companies other than Samsung, which is a chief rival, but the Korean electronics maker was also the sole supplier of LCD panels for the third-generation iPad Retina display earlier this year.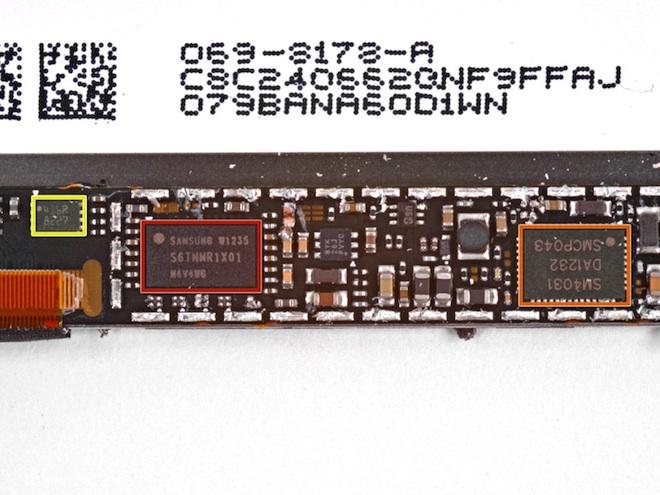 The disassembly also confirmed that the iPad mini does have stereo speakers. By replacing the 30-pin dock connector with the smaller Lightning port, Apple has "just enough space" to squeeze in a second speaker.
Antennas are also found atop each speaker in the iPad mini, presumably for Wi-Fi and Bluetooth. The speakers are held in place by what iFixit said are some of the smallest screws they have ever seen.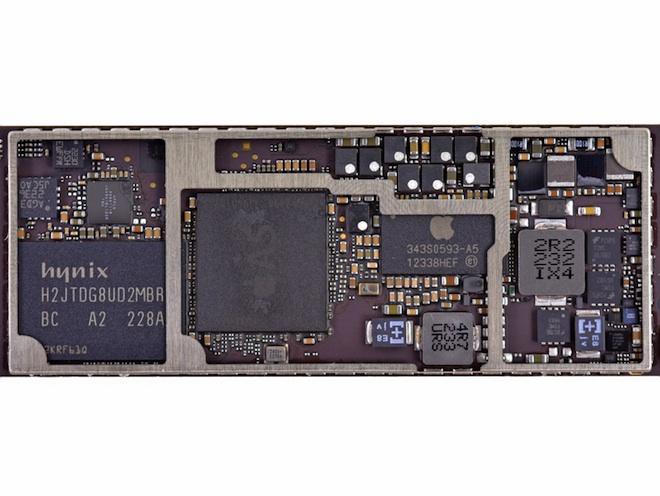 The Lightning connector was also found to be soldered to the logic board in the iPad mini, a change from the dock connector in the third-generation iPad that would make repairs "very expensive."
The full list of chips found on the logic board are:
Apple A5 processor
Hynix H2JTDG8UD2MBR 16 GB NAND Flash
Apple 343S0593-A5
Apple 338S1116 — an unknown chip found also found in the fifth-generation iPod touch; appears similar to Apple 338S1117 found in iPhone 5
Fairchild PCHPS FDMC 6676BZ
Fairchild BC7BE F0MC 6683