iPad mini display found to be 'just very capable,' outperformed by rivals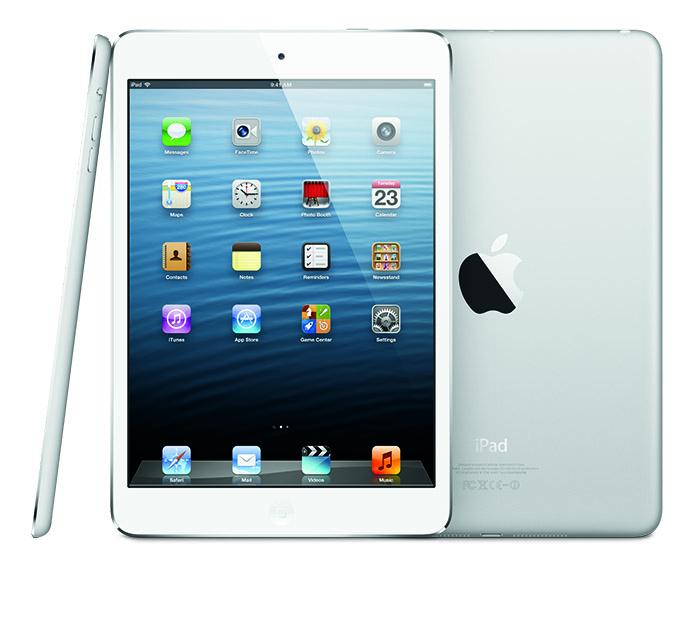 An in-depth look at iPad mini's display found the 7.9-inch panel to be wanting in many areas where Apple usually excels, such as color gamut, and is surpassed by competing devices from Google and Amazon.
In his "iPad mini Display Technology Shoot-Out," Dr. Raymond Soneira of DisplayMate pitted Apple's new mid-size tablet against the Google Nexus 7 and Amazon Kindle Fire HD, and found a number of compromises and "poor choices" resulted in a less-than perfect product.
The comprehensive test used lab measurements and multiple viewing tests with both test patterns and test images to assess the devices' screen reflectivity, brightness and contrast, colors and intensities, viewing angles, display backlight power consumption, and running time on battery.
Perhaps the most discussed attribute of the iPad mini's screen is its low pixel count relative to the Retina display units found in other current iOS devices like the full-size iPad and iPhone 5. Soneira noted that such a panel would have required a 326-pixel per inch pixel density over more than four times the real estate of the iPhone 5. Citing cost and manufacturing yields, he said such a screen is "out of the question." Because Apple has traditionally used the screen resolutions of 1,024 by 768 pixels and 2,048 by 1,536 pixels, compatibility called for the mini to retain a pixel density of 163ppi.
Both the Nexus 7 and Kindle Fire HD outperformed the mini in sharpness tests.
"While screen Resolution gets lots of attention from both consumers and marketers – it's really only critical for providing visually sharp text – but that applies for most applications running on a Tablet," Soneira wrote. "The $199 Amazon Kindle Fire HD and Google Nexus 7 both have considerably sharper displays with 216 Pixels Per Inch, and they both delivered considerably sharper text."
He went on to say that Apple could have used sub-pixel rendering to sharpen on-screen images and text, much like the technology used in other tablets with relatively low resolutions.
Two other major areas of concern for the iPad mini were in its color gamut and screen reflectance. Apple's tablet fell surprisingly short with an "antiquated" 62 percent color gamut, compared to the Nexus and Kindle's 86 percent. The return to previous-generation LCD technology marks a huge step backwards from the 100 precent color gamut found in the third-generation iPad and iPhone 5.
As for screen reflectance, the mini reflected 53 percent more ambient light than the Nexus and 41 percent more than the Fire, a significant problem for an ultra-portable tablet meant to be used in a wide variety of situations.
Despite the shortcomings, Apple's device was able to achieve high picture quality and accurate color reproduction due to color management processing not usually found in tablets and smartphones.
"The iPad mini is certainly a very capable small Tablet, but it does not follow in Apple's tradition of providing the best display, or at least a great display – it has just a very capable display," Soneira said, pointing out the less expensive Amazon and Google tablets outperform the mini in many tests. "Some of this results from constraints within the iPad product line, and some to realistic constraints on display technology and costs, but much of it is due to a number of poor choices and compromises."
Soneira's findings come just days after the iPad mini's screen was literally put under the microscope and compared with the original iPad, the iPad 2, and the fourth-generation iPad.