Rumor: Release of new iMacs may be delayed into 2013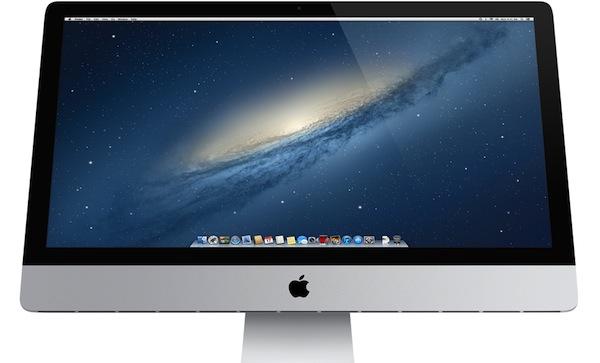 After Apple CEO Tim Cook revealed last month that there would be a "significant shortage" of the newly redesigned iMac, a report on Wednesday claims manufacturing difficulties may push back the all-in-one's launch date into next year.
Citing a "commercial source," French language blog MacBidouille claims that production of Apple's new iMac models may not be ready (machine translation) for sales ahead of the lucrative holiday shopping season, speculating that the company's advanced welding process is to blame for the delay.
During Apple's quarterly earnings conference call, which was held shortly after the new iMac's debut, Cook said that there would be a "significant shortage" of the all-in-one, but declined to offer details on the matter.
The totally redesigned iMac was unveiled in October and features an advanced assembly technique called friction-stir welding, which uses high heat and pressure to "intermix the molecules of the two aluminum surfaces" to create a seamless joint. In order to achieve maximum thinness, the iMac's optical drive was removed, a design decision that has slimmed down other Apple products like the MacBook Air and the latest MacBook Pros with Retina display.
Adding to the already high difficulty of manufacture is the iMac's screen lamination process, which eliminates the 2mm air gap between the display and front glass seen in legacy models. In August, KGI analyst Ming-Chi Kuo reported that the process is more involved with the 27-inch model and would cause supply constraints for the initial batch of machines.
Currently, availability of the desktop remains unchanged on the Online Apple Store, which shows November and December launch windows for the 21.5-inch and 27-inch iMacs, respectively.