Apple's iPhone, iPad mini sales even stronger than expected - report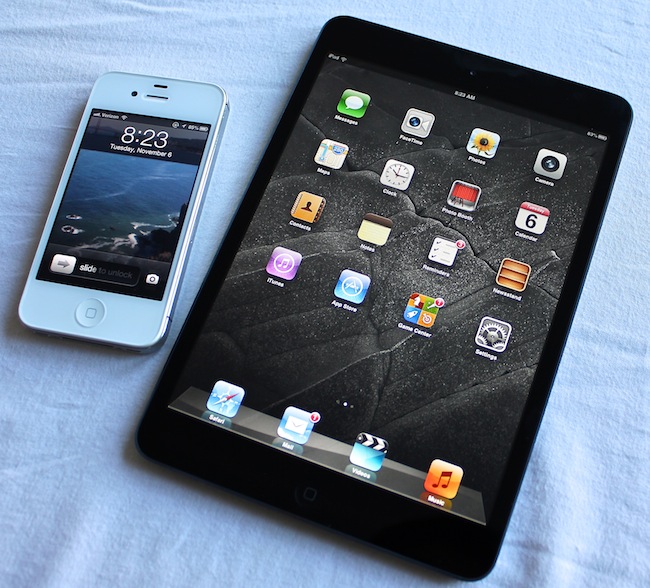 Sales of Apple's recently updated iPhone lineup, along with the new iPad mini, are surprising to the upside, according to supply chain sources who spoke with one analyst.
Katy Huberty of Morgan Stanley said in a note to investors on Thursday that her recent meetings with members of Apple's supply chain in Asia signaled that iPhone and iPad mini sales are even stronger than had been anticipated.
"Key suppliers into iPhone and iPad noted above seasonal March quarter order trends, stronger than expected December quarter revenue, and the potential to further upside before year-end," Huberty wrote.
She believes that Apple will outpace Wall Street expectations in the December quarter. Market watchers generally expect Apple to sell 46 million iPhones and 23 million iPads in the three-month frame.
She also thinks Apple will again beat expectations in the March quarter, when Wall Street forecasts Apple will sell 43 million iPhones and 19 million iPads.
Huberty said that supply constraints, including the new in-cell touchscreen panels found in the iPHone 5, are no longer an issue. Suppliers informed her that yield rates are now between 70 and 80 percent in the December quarter.
While demand for Apple products has been strong, the PC market is struggling, suppliers informed Huberty. They indicated that PC demand has lessened, even following the much-hyped launch of Microsoft's new Windows 8 operating system.
Suppliers also indicated that the iPhone 5 and iPad mini are expected to sell well in China. The Chinese government is expected to issue LTE licenses in the second half of 2013, which could coincide with a deal between Apple and China Mobile, the world's largest carrier.
Morgan Stanley has a price target of $714 for AAPL stock and has maintained its "overweight" rating. The company's "bull case" forecast for Apple sees its stock price reaching as high as $980 in the next 12 months.