Construction of Apple's 'spaceship' campus may not be finished until 2016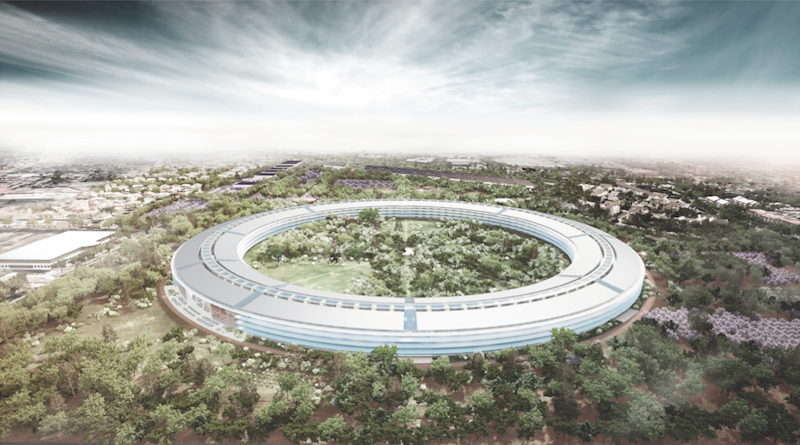 According to a construction timetable submitted by Apple to the city of Cupertino on Tuesday, the company may not be able to start work on the project until 2014, meaning the campus' expected completion date could be pushed back until 2016.
The updated proposal, discovered by Bloomberg, was submitted on Nov. 14 and notes that Apple had wanted to break ground in 2012, but an environmental impact report may not be completed until June of next year.
"They could conceivably break ground in 2013, but only if everything goes smoothly," said Cupertino city manager David Brandt, pointing out that much relies on the city council's approval and lack of opposition from residents. "The project is running a little bit slow."
According to the publication, the Nov. 14 submission includes the same renderings seen in previous reports and not much has changed from the original plans besides the relocation of an auditorium which will now be placed farther from a nearby road. Apparently Apple's updated filing provides a way to complete the massive undertaking without moving any dirt from the 176-acre lot that was previously owned by Hewlett-Packard.
The city was made aware of the submitted changes in August, but by filing in November, an approval in early 2013 is unrealistic, said Brandt. Apple initially planned to have the complex completed by 2015.
Design drawings and specs for Apple's proposed Campus 2 were were revealed by late company cofounder Steve Jobs at a Cupertino city council meeting in June 2011. Further details of the project have been "leaked" in the ensuing months, including images of the circular four-story main building which at 2.8 million square feet will be one of the largest buildings in the world.
Aarti Shrivastava, director of community development for the city of Cupertino, said that the recently-submitted plans will be posted online after Thanksgiving. The city is currently preparing additional servers to handle an expected spike in traffic.