Samsung looks to add 4th-gen iPad, iPad mini to upcoming patent infringement suit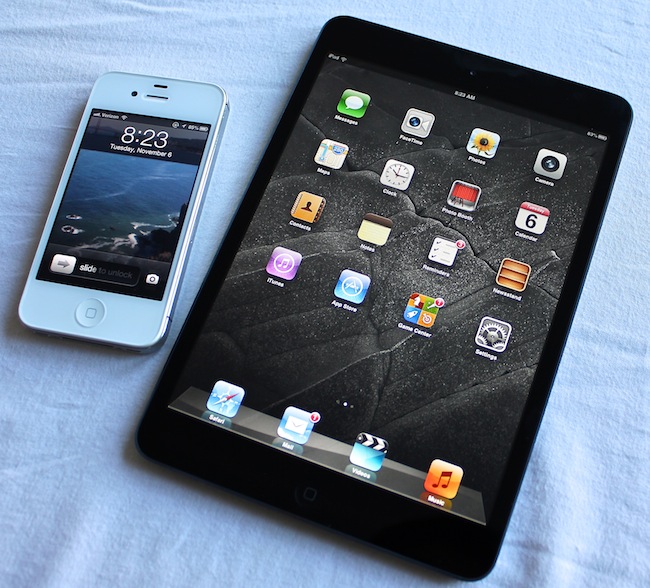 Samsung on Wednesday filed a motion to include Apple's fourth-generation iPad and iPad mini in its running list of iOS devices that allegedly infringe on certain wireless patents, tacking on even more product claims to be heard in an upcoming patent lawsuit.
First spotted by The Verge, Samsung's motion to amend its original filing is yet another counterclaim in Apple's upcoming Galaxy Nexus case in which both companies are asserting multiple patent claims. The suit will be heard by the same court as the Apple v. Samsung patent trial, which ended in a $1.05 billion win for Apple in August.
Much like Samsung's successful October motion to add Apple's newest iPhone 5 to the suit, the new iPad and iPad mini request is based on the alleged infringement of two UMTS wireless technologies and a number of "feature patents" used in both the cellular-enabled and Wi-Fi only versions of the mid-size tablet.
In the filing, Samsung also sought to clarify whether it correctly asserted U.S. Patent No. 7,672,470 against three previous generations of Apple's iPod touch, adding that it would like to do so if the original contention was improper. The patent covers volume control on a portable music player.
For its part, Apple has also augmented claims against Samsung, most recently setting its sights on the Galaxy Note 10.1 and the Galaxy-specific build of Google's Jelly Bean operating system. Previously, Apple added Samsung's flagship Galaxy S III smartphone as well as the Galaxy Note "phablet" to the pending case.
The suit is scheduled to kick off sometime in 2014.