Samsung adds iPhone 5 to upcoming Apple patent infringement suit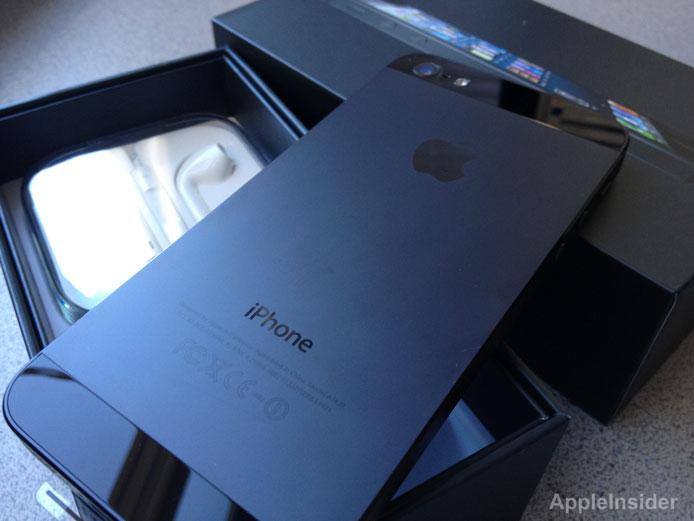 AppleInsider may earn an affiliate commission on purchases made through links on our site.
Samsung on Monday officially added the iPhone 5 to a lawsuit scheduled to be heard in 2014, making good on a promise to level claims against the handset for allegedly infringing upon certain wireless technology patents held by the Korean company.
The complaint was added to Apple's Galaxy Nexus case in which the Korean company has countered by asserting a number of wireless technology patents against legacy iPhones.
In September, Samsung indicated that it planned to add the newest iPhone to the patent suit, and said the changes would come "as soon as it has had a reasonable opportunity to analyze the device."
"We have little choice but to take the steps necessary to protect our innovations and intellectual property rights," Samsung said in a statement obtained by Reuters.
The company noted in its filing that it "obtained an iPhone 5 on September 21" and proceeded to investigate whether the device violated any Samsung patents, finding that it did in fact infringe the two UMTS wireless patents and six "feature patents" already leveled against previous iPhones. Samsung informed Apple of its discoveries, noting that it would be filing the amended complaint on Oct. 1.
Apple recently inserted further claims of its own against other devices as well, adding Samsung's flagship Galaxy S III handset and Galaxy Note to the amended complaint at the end of August.
In June, Apple was successful in winning a preliminary injunction against the Galaxy Nexus, however Samsung was granted a stay of the sales ban by the U.S. Court of Appeals for the Federal Circuit and the smartphone remains on store shelves today.
Monday's filing comes on the heels of Judge Lucy Koh's decision to dissolve a preliminary injunction against the Galaxy Tab 10.1, a U.S. ban that has been in place since June, giving Samsung claim to a small victory in the San Jose federal court.
The Galaxy Nexus case is scheduled to be heard by the same court responsible for the landmark Apple v. Samsung patent trial, the jury of which awarded Apple over $1 billion in damages after finding Samsung in infringement of six patents. Currently, each party is asserting eight patent claims against the other in the upcoming suit slated to get underway in 2014.