Judge dissolves injunction against Samsung Galaxy Tab 10.1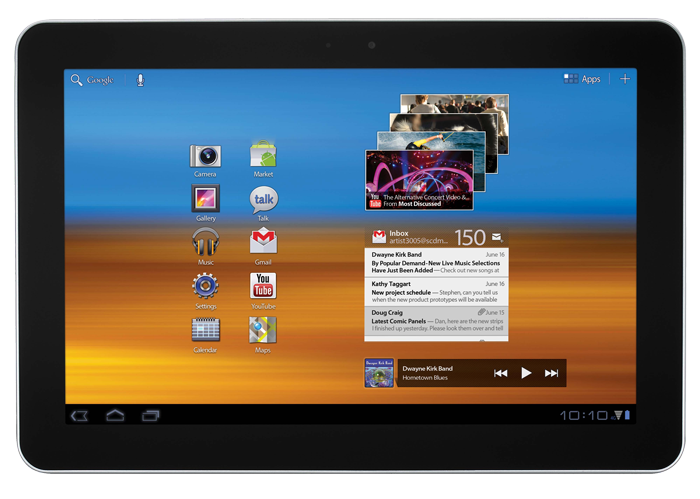 Apple v. Samsung presiding Judge Lucy Koh on Monday dissolved a U.S. preliminary injunction against Samsung's Galaxy Tab 10.1, lifting the sales ban the jurist first instituted in June.
It took Judge Koh one weekend to consider the injunction dissolution after the matter was remanded to her court by the U.S. Court of Appeals for the Federal Circuit last Friday, ultimately granting one of Samsung's first post-trial requests.
After a jury found the Korean company to have infringed on six Apple design and utility patents, amounting to over $1 billion in damages, Samsung asked the court to throw out a preliminary injunction against the Galaxy Tab. In its request, the company noted that the Apple v. Samsung jury found the Galaxy Tab not in violation of Apple's D'889 iPad design property, which was the basis of the original sales ban.
Judge Koh initially denied and vacated Samsung's request in September, pointing out that the matter was no longer under her jurisdiction as the Galaxy maker had filed an appeal with the CAFC. In that order, however, the judge noted that "under all circumstances, Samsung's motion raises a substantial issue, and the Court therefore issues such an indicative ruling," foreshadowing Monday's order.
From the order to dissolve:
The Court agrees with Samsung that the sole basis for the June 26 Preliminary Injunction was the Court's finding that Samsung likely infringed the D'889 Patent. The jury has found otherwise. Thus, the sole basis for the June 26 Preliminary Injunction no longer exists. Based on these facts alone, the Court finds it proper to dissolve the injunction.
The order goes on to say the court will retain a bond of $2.6 million Apple posted as a condition of the preliminary injunction until post-trial motions have been decided.
The Cupertino company's request to hold off judgment until all Rule 50 motions were argued fell on deaf ears, as the ruling read:
Even if Apple ultimately prevails on its post-trial motions, any permanent injunction would be prospective and not retroactive. Furthermore, the public has no interest in enjoining a non-infringing product, and thus any market disruption caused by dissolution would be insignificant compared to Samsung's interest in restoring its product to market.
While the decision upends Judge Koh's initial preliminary injunction ruling, a permanent U.S. ban may still be in the cards for the Galaxy Tab 10.1 as the two parties are set to meet in December to hammer out a variety of post-trial motions, including the tablet's infringement of other Apple patents. Also set for discussion are the permanent injunctions of eight Samsung smartphones, including all versions of the Galaxy S II.