Apple's new Santa Clara campus to accomodate over 1,200 employees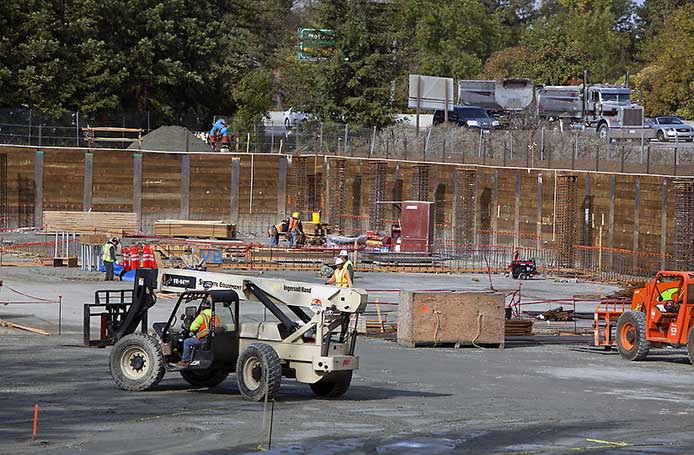 Apple has started construction of its first campus in Santa Clara, with the first of two buildings already being erected in a complex reportedly "built-to-suit" the Cupertino-based tech giant.
According to people familiar with Apple's arrangement, the Santa Clara office will be located on a nearly 296,000-square foot property leased from developer Peery Arrillaga, and is expected to be large enough to fit more than 1,200 workers, reports MercuryNews.
The sources claim that the lease is long-term and included the demolition of existing structures on the lot, to be replaced by two office buildings. Santa Clara's economic development officer confirmed that the new buildings will both be six stories tall.
There has been speculation that Apple is simply leasing properties to house its existing workforce as the company's huge "Spaceship" Campus 2 in Cupertino, which is being built on the former Hewlett Packard lot. According to new plans submitted to the city of Cupertino, completion of Campus 2 could be pushed back one year to 2016.
Sources say that the Santa Clara campus is a longer-term lease, possibly up to 10 years in length, suggesting Apple is looking to keep the office buildings even after its new "Spaceship" project is finished.
The six-story building being constructed now is expected to be completed by 2014 and will cover 188,000 square feet, while the second structure is thought to be about 108,000 square feet in size.